Dear Notable Potables Members,
Happy New Year!
Let's continue to discover delicious new wines and have fun!
For the first selection of this year I gave the keys to my colleague Nic Bird.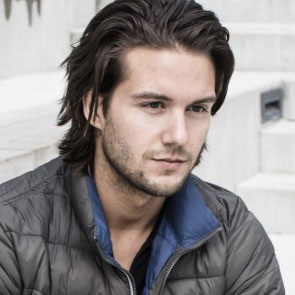 Nic has an excellent palate with a great understanding of wines and terroir. We worked together at Liberty Wines before he came to join us as well. Nic is a WSET Diploma candidate with 8 years' experience in wine sales, importation and marketing and offers informative casual private wine tastings. He has a long-standing passion for food and wine, particularly involving the science of scent, and has immersed himself in wine culture during travel throughout Italy.
The theme he chose is perfectly appropriate for this winter. These wines are meant to be drunk accompanying a dish of melted cheese or rustic food.
In France everyone possesses their one raclette appliance and as soon as the cold settles in the season starts. "-How many raclette did you do this year? – I am at 4, you?- Oh just 3 but we have one scheduled next week!" The number of raclettes you do becomes a friendly competition.
Obviously when you talk about melted cheese then wine is not far away as you need its acidity  to balance the fat, nuttiness and bitterness from these mountain cheeses.
Wine is also part of the fondue recipe! And usually you use and drink the wine coming from the same area as the cheese for pairing.
Enjoy these Alpine Wines with a good fondue, raclette or this very comforting Italian Alpine specialty polenta con fontina (local cheese).
RENARDAT-FACHE - BUGEY CERDON
Let us introduce…Bugey: an obscure mountainous appellation in the Southern Jura Massif, halfway between Lyon and Geneva, Switzerland. This particular wine comes from the village of Cerdon, where rose sparkling wines are made with Gamay Noir (typical of Beaujolais just to the west) and Poulsard (typical of Jura to the North). Wine production here is sparse and has not yet gained a widespread reputation for quality.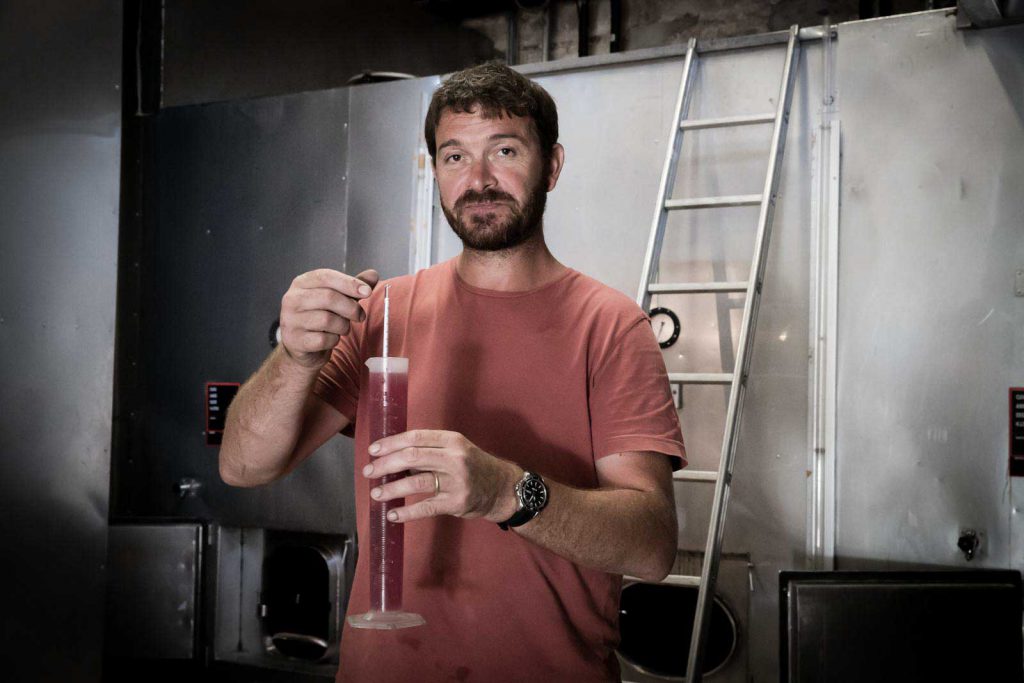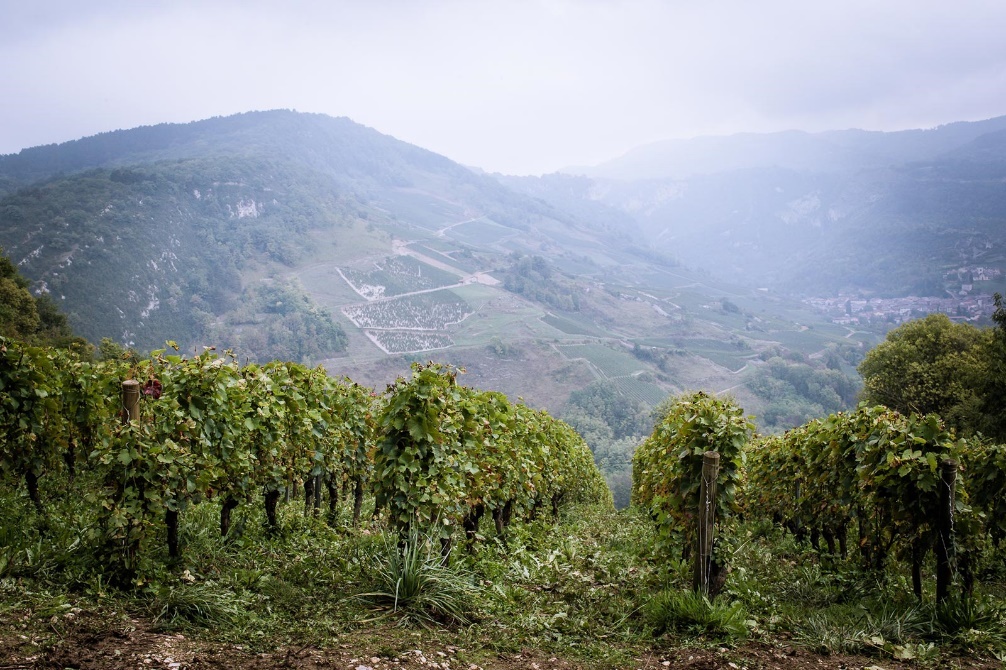 Alain Renardat and his son Elie however have earned a cult following with their Cerdon wines, long-standing favourites of top chefs like Alain Chapel and Daniel Boulud. This example is a blend of 80% Gamay and 20% Poulsard, made in the Ancestral Method with no sugar or yeast added, with just one incomplete fermentation taking place in the bottle, leaving behind natural residual sugar.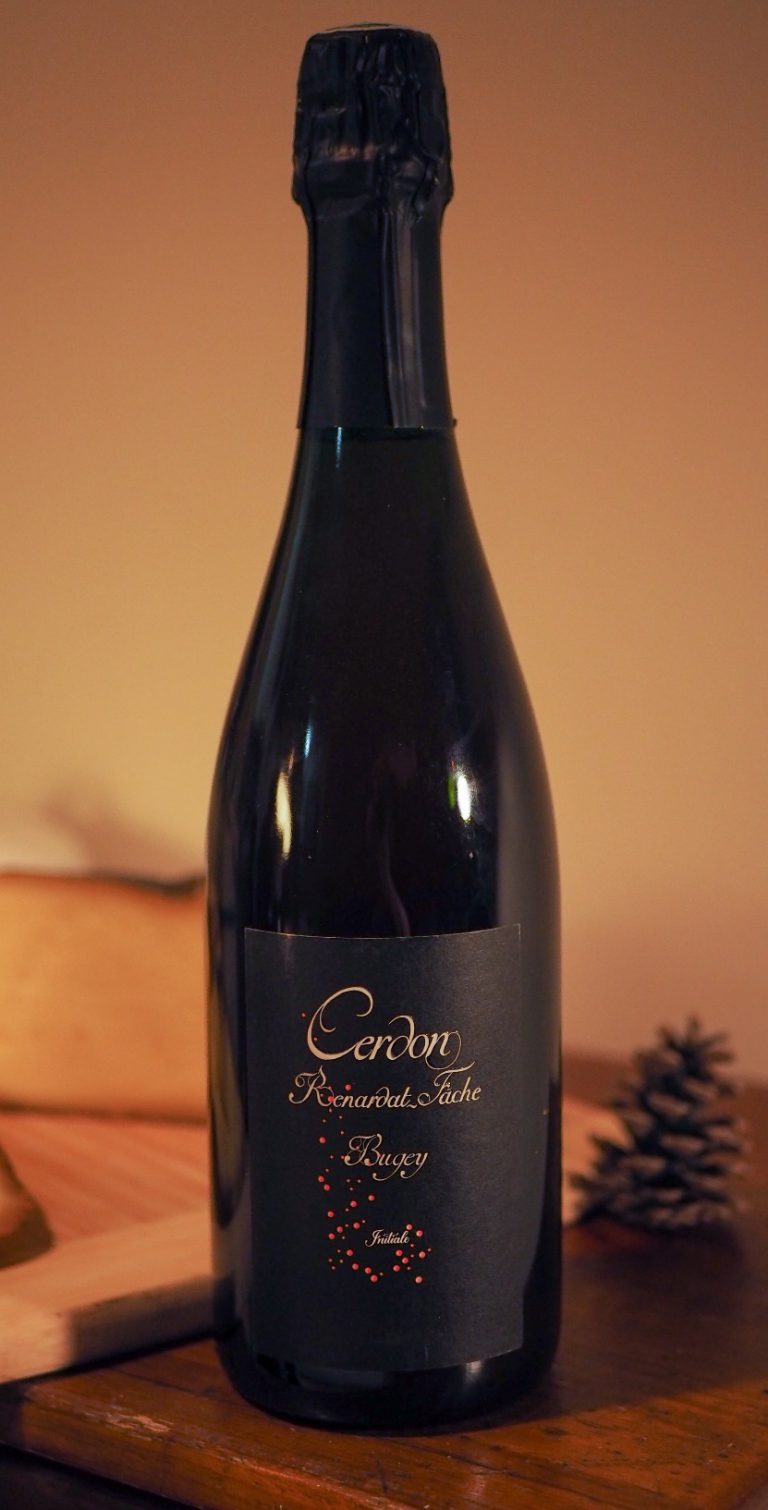 Along with grape sugars, the wine is packed with intense fruity strawberry aromas and brilliant acidity that balances and provides freshness.
Serve as an aperitif, with (or as) dessert or with aromatic dishes like spicy soft shell crab with pickled daikon and roasted peanuts.
DOMAINE VENDANGE - ROUSSETTE DE SAVOIE
Savoie is the homeland of famous French gourmand Brillat-Savarin, so it's no surprise that the wines provide such pleasure alongside food. The region covers much of the alps between Torino and Geneva, south of Mont Blanc. This is Alpine Wine!
As recently as 15,000 years ago, Domaine Vendange's vineyards would have sat under a massive glacier, so the glacial moraine of limestone and silty clay left behind makes for some very young soil.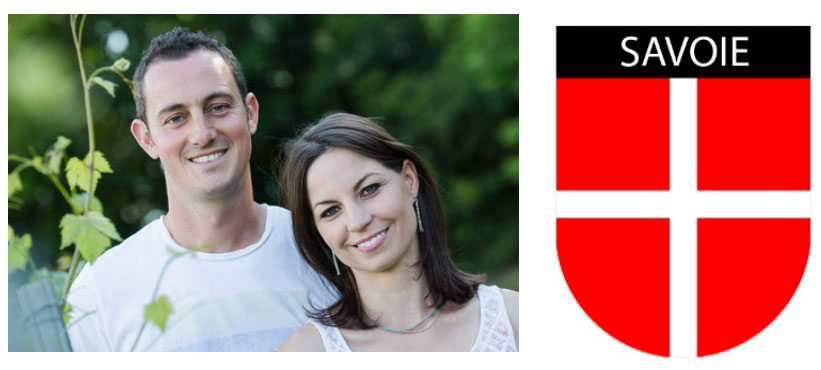 Long-time winegrowers, the Vendange family began making their own wines in 2015. They work hard in the vineyards cultivating by hand, and sacrifice yields by extensively green harvesting to concentrate flavours in the grapes. Aged 10 months in thrice-used barrels. One third of the cuvee underwent malolactic fermentation.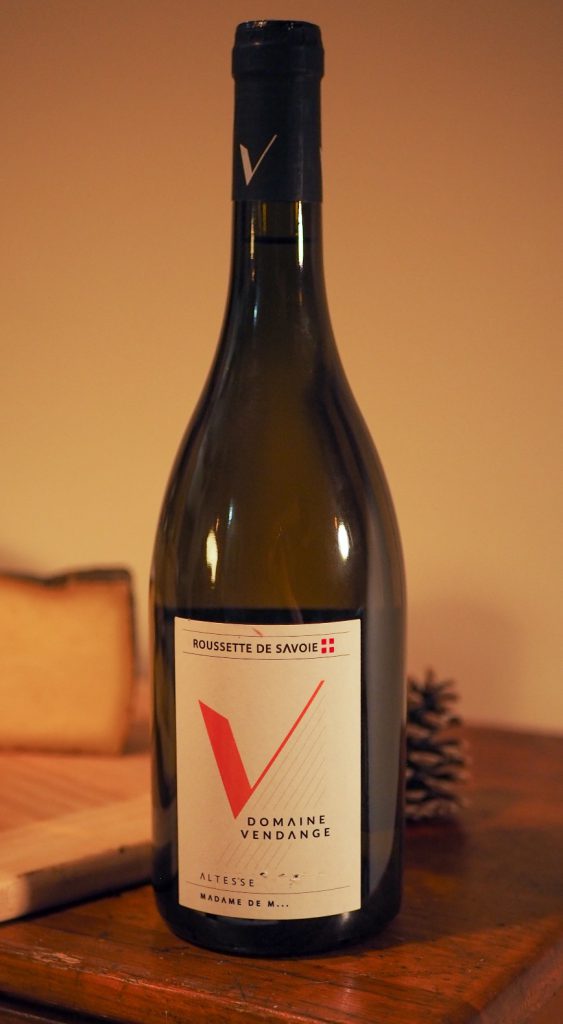 100% Roussette (aka Altesse) is the grape here, a sorely underrated variety that inspires one to wax poetic. The wines evoke a cool alpine meadow, perfumed with wild flowers and herbs, minerals, honey and hazelnut.
Pair with broiled lemon-honey arctic char, or raclette, naturally.
ABBAZIA DI NOVACELLA – LAGREIN

In 1526, a peasant uprising in present-day Alto Adige demanded the right to drink Lagrein, which had been reserved for nobility, clergy and court. The grape is difficult to cultivate but its quality is worth fighting for. 
Grown in Alto Adige (aka Sudtirol) and Trentino just to the south, Lagrein is the genetic offspring of Teroldego (Notable Potables members will remember this grape from our previous release) and an unidentified, perhaps extinct descendant of Pinot Nero/Pinot Noir. The resulting red wines are big and full-bodied, not unlike Cabernet Sauvignon. Lagrein is a late-ripening grape, high in anthocyanins that give it its colour. It does best in warm, sun-facing sites with heat-trapping calcareous gravel soils. We know Alto-Adige as a high-elevation cool climate, indeed alpine region but, as many German tourists know, its capital Bolzano is one of Italy's hottest cities in summertime. Like German tourists, Lagrein appreciates all the sun it can get.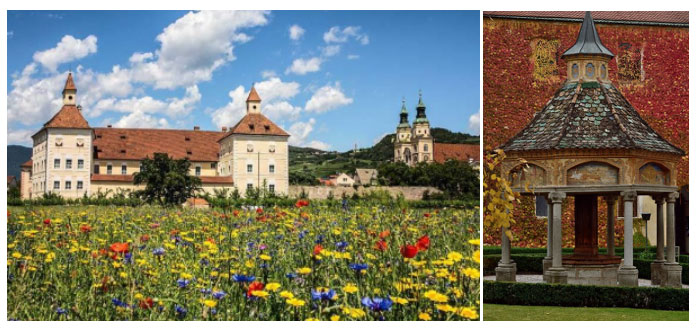 Located North-East of Bolzano, on the road to Innsbruck, Abbazia di Novacella was founded in the 12th century by an Augustinian order and remains an important monastery and leading winery in the region. In 2009, prestigious Gambero Rosso (the Italian wine bible) named their enologist Celestino Lucin Winemaker of the Year.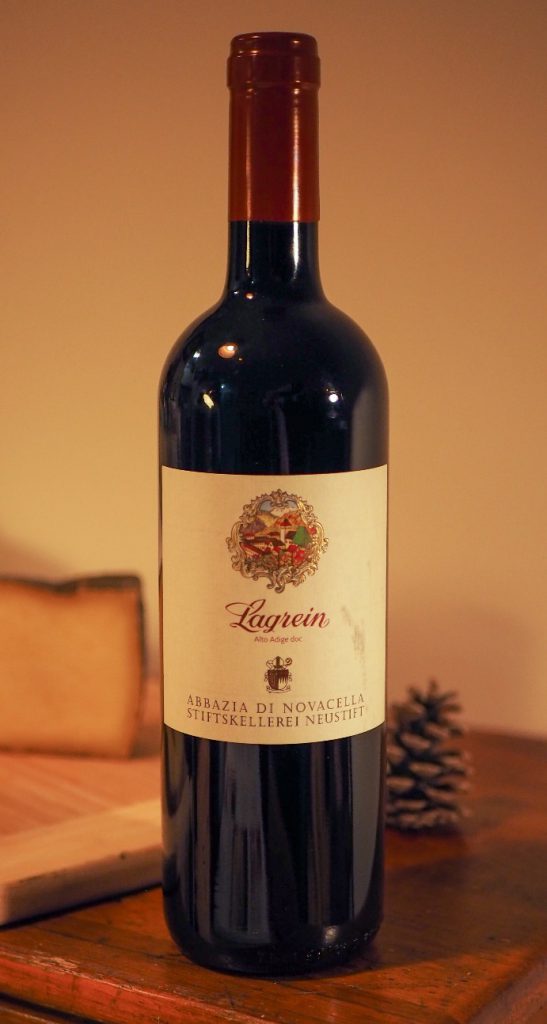 Abbazia di Novacella Lagrein is grown from vines planted near Bolzano, picked by hand in mid-October, and aged for 6 months in 60hl oak tanks. 
On the palate it is full-bodied and powerful but velvety smooth. Cherry, cocoa, violet on the nose. On the finish a trace of signature bitterness, typical of the varietal.
Serve with Schweinshaxen; Bavarian roast pork knuckle with buttered potatoes and pretzel.
DOMAINE DE CRISTIA - VENTOUX ROUGE

Ventoux AOC fits in a sort of grey area between the Southern Rhone Valley and Provence. At 6000 feet tall Mont Ventoux, the Tour de France fixture known locally as the 'Giant of Provence' significantly influences the micro-climates in its shadow, distinguishing the wines from others in the Southern Rhone. 
On the face of it, Ventoux reds fit the typical Southern Rhone template of Grenache, Syrah and Mourvèdre with Carignan and a smattering of other minor parts, but are set clearly apart by their hallmark freshness, thanks to the cooling breezes, moisture and shading the mountain provides.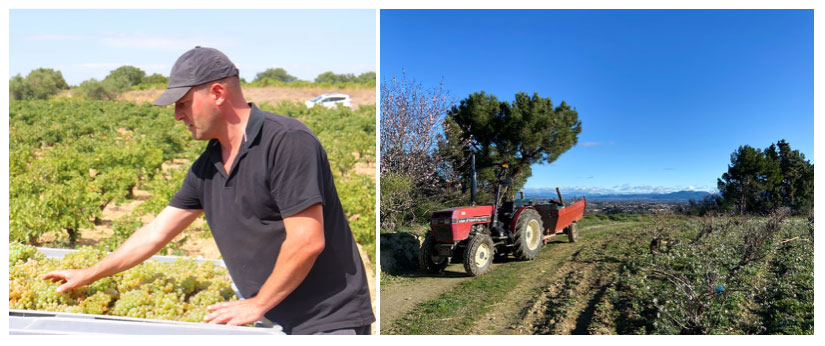 Domaine de Christia is run by Baptiste Grangeon and his sister Dominique, who inherited the property from their father in 1999. The Domaine practices organic agriculture and has been certified since 2008. Winemaking is focused on bringing out aromas from the grapes, rather than extracting maximum body and weight. Aged 6 months in concrete vats.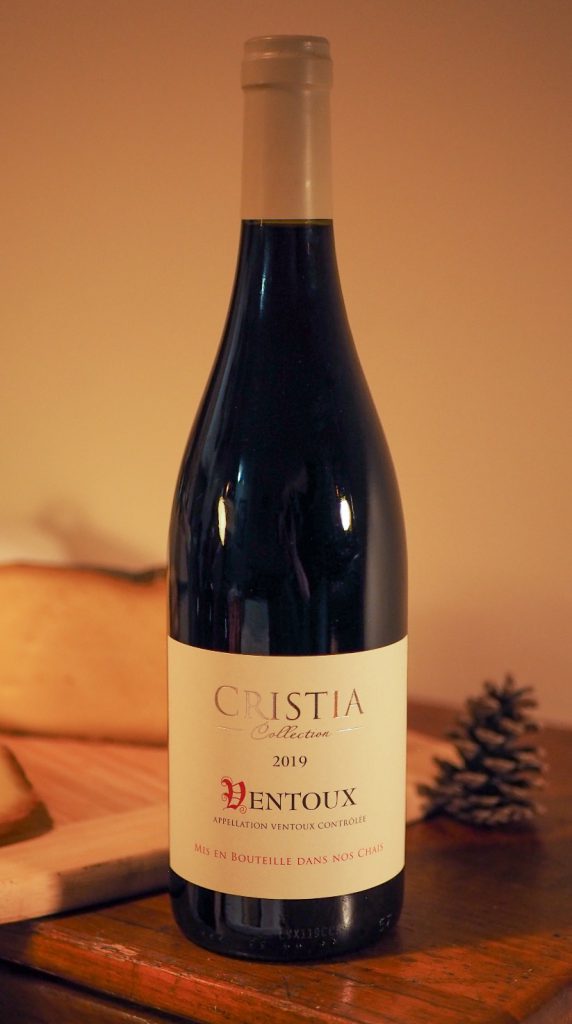 60% Grenache, 40% Syrah. Medium bodied with fresh, ripe, juicy mixed berries, noticeable fine tannins and a complementary peppery character attributable to rotundone, an aroma compound Syrah and black pepper have in common.
Pair with beurre-Basque crusted lamb tenderloin and winter bean fricassee.