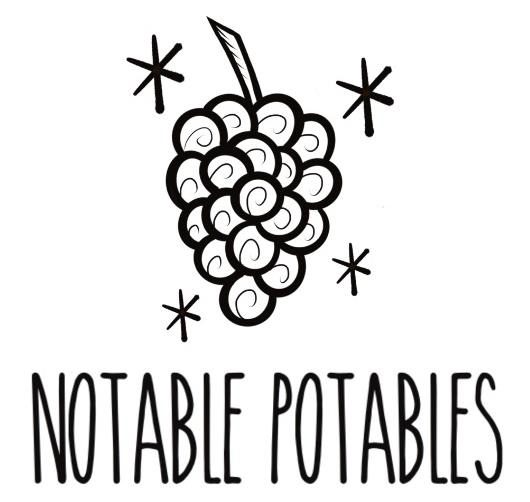 Welcome to the first edition of Notable Potables!
In this pack we are touring Italy, from the North to the far South. I love Italian wine; it is such a vibrant country with incredible variety and quality.
My objective is to shine a spotlight on quality products from producers who take an environment-friendly approach to their products and production.
I have also included a recipe and pairing ideas that I hope you will try!
We are excited to share these wine discoveries with you. If you have any questions or want more information, I am available anytime.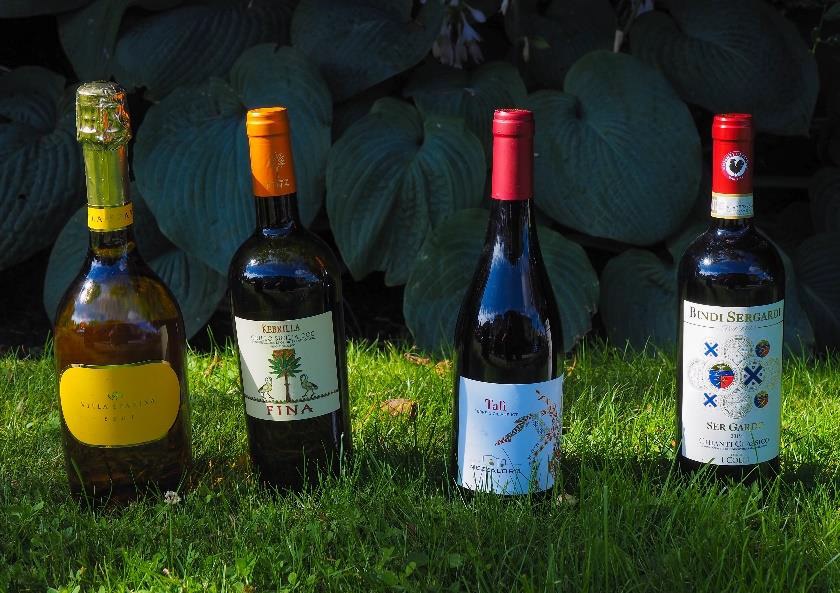 VILLA SPARINA SPARKLING


A bubbly to celebrate our first pack!
And what a bubbly, it is made in Piedmont, Italy from the wine grape Cortese.
Cortese is an indigenous grape which is used to make Gavi di Gavi DOC, a still white wine. As it turns out, it is also great for Sparkling! This wine is made following the Traditional or Classic Method rules (exactly the same principles used in Champagne).
The wine spends 42 months on the lees before disgorgment, a fairly long time resulting in a full-bodied sparkling wine that maintains freshness and minerality. The bubbles are elegant, and the wine displays citrus, apple and floral notes.
It competes very well with good Champagnes!!!
You can enjoy this wine on its own, but it will pair well with antipasti like olives and Pecorino or Parmesan cheese as well as dishes such as creamy seafood pastas.
The shape of the bottle has a cool backstory; during the renovation of the winery, they found an ancient vase in the old building. They, together with the designer Giacomo Bersanetti, used this piece of the estate's history as inspiration in creating the unique bottle.

The story of Villa Sparina began in the early seventies when Mario Moccagatta and his wife Bruna bought the estate and founded the Villa Sparina farm.

The winery is in the Piedmont and the vineyard is in the hills of Monterotondo, an ideal site for the growing of the Cortese grape. The estate is 100 hectares in total, quite a big area for a family business.
They have developed this very well-located estate into one of the top wineries in the Gavi area.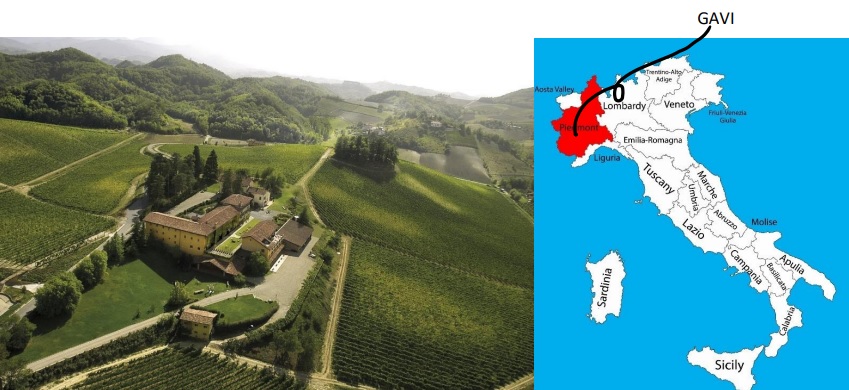 Source pictures https://www.villasparinaresort.it/

CANTINE FINA KEBRILLA GRILLO

Look at this incredible view from the winery in Sicily!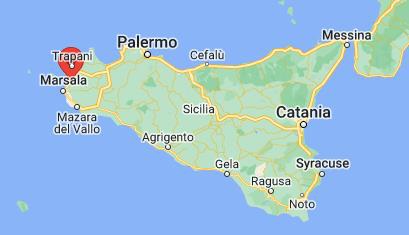 For many years Bruno Fina was the director of the Viticultural Research Institute in Sicily. After working with Giacomo Tachis, one of the most influential winemaking consultants in Italy (Tachis is known as the father of the Super Tuscan. He collaborated to create Sassicaia so he is basically an Italian wine god.), Bruno left nothing to chance when researching the best terroir and microclimate to plant his vines.
He found his site in the western part of Sicily at about 150-400 meters above sea level where sandy and salty soils were ideal for the Grillo that you will find in this bottle.
These days, Bruno tends to do more and more organic farming.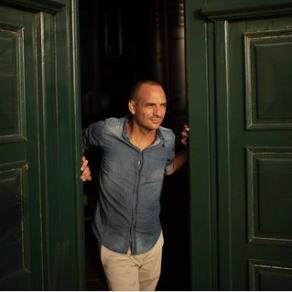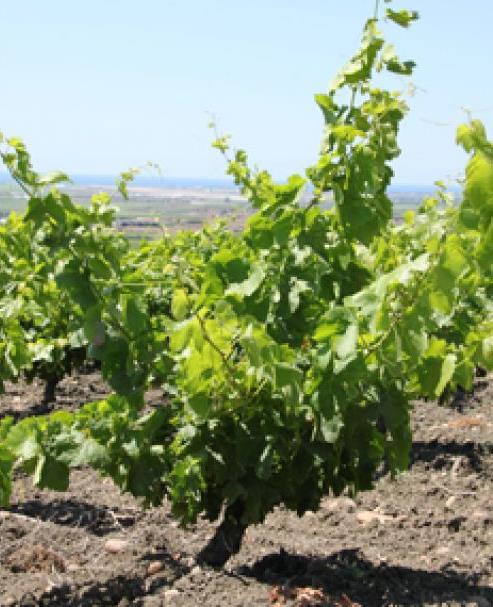 The Cantine Fina Kebrilla Grillo was aged partially in oak and concrete tanks.
The nose is fragrant displaying grapefruit, citrus and peachy notes.
The mouth is fresh and flavourful with notes of lemon, orange peel and a saline finish with the sea influence and salty soils coming through!
Lots of texture comes from the ageing as well.

At New District, we also carry their Nero d'Avola which is very tasty.

Source pictures https://cantinefina.it/

BAGLIO ORO MEZZALORO TALI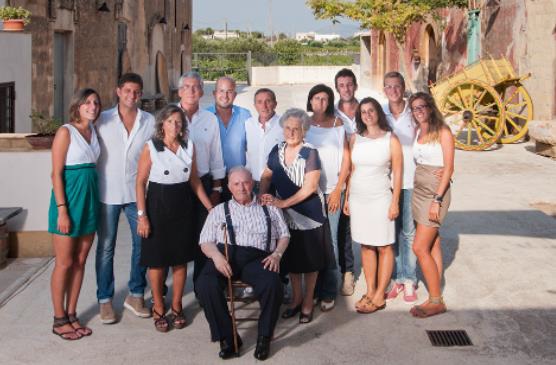 Located in the very western part of Sicily very close to Cantine Fina, this family estate is now operated by the 4th generation.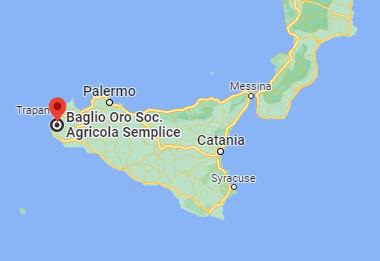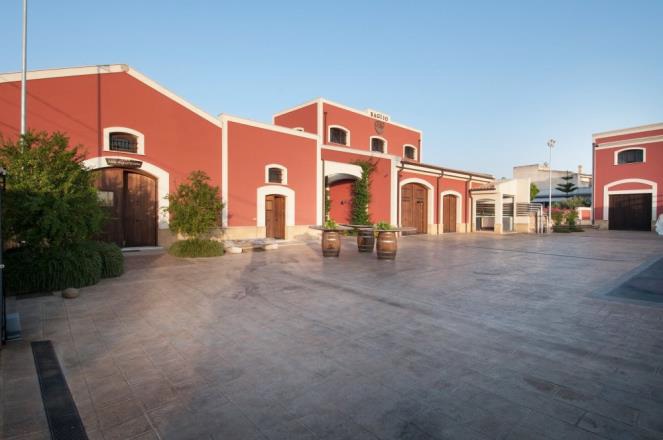 The vineyard is about 100 hectares and they produce a vast array of indigenous grapes such as Grillo, Grecanico, Inzolia, Catarratto, Nero d'Avola and Frappato as well as international grapes such as Syrah, Cabernet Sauvignon and Merlot.



The wine we chose for this pack is a Frappato/ Syrah blend.

It is a versatile, fresh and balanced wine displaying typical Frappato aromas like crushed strawberries and spice. The Syrah lends some deeper balsamic notes.
Medium bodied, it shows some cooked fruit and white pepper on the palate with low tannins.
This is unbeatable quality/price-wise.
Tali will go well with many different dishes from shish kabobs to salads, making it an ideal summer barbeque wine.
Source pictures https://bagliooro.it/

BINDI SERGARDI SER GARDO CHIANTI CLASSICO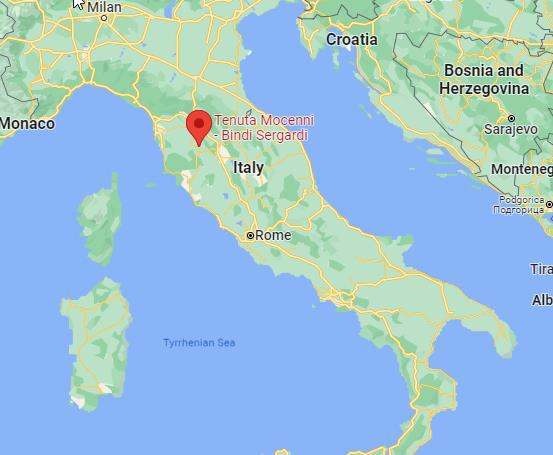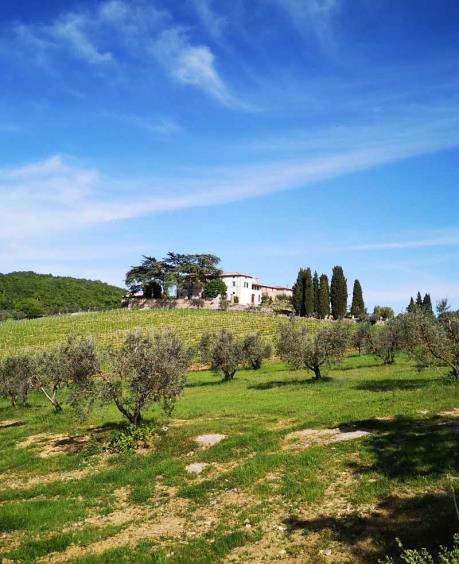 The Bindi Sergardi family heritage is one closely tied with the history of the Chianti and Chianti Classico regions. For twenty-three generations—since 1349—the family has been deeply involved in the politics, economics, and culture of Siena. From being leaders of the Siena government in the 15th Century to one of the founding members of the Chianti Classico Consorzio in 1924, the Bindi Sergardi family lives and breathes the history of the region.
Here is a picture of Siena because if you haven't been, I hope you will have a chance one day to see the beautiful shell-like central piazza with the warm terracotta color.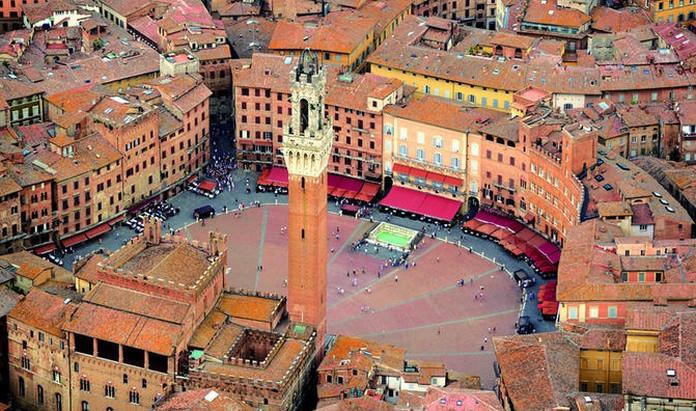 Back to the winery! The current manager, Alessandra Casini Bindi Sergardi joined the company in 2005 following the 700 years-old tradition of her family in wine making. Inspired by her father Nicolo and following the courageous example of her grandmother Chiara and great grand mother Elisabetta (long female history here!), she gave new light to the family business.

They make wine from their three estates: Tenuta Mocenni, Tenuta I Colli, and Tenuta Marcianella. Through their work in the vineyards and cellar they are true Sangiovese specialists.
Alessandra really is a powerful woman who helped to raise the overall quality of Chianti and promote the appellation around the world.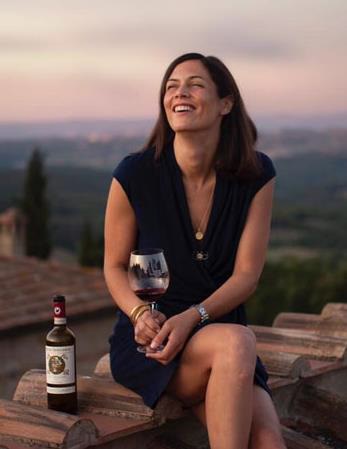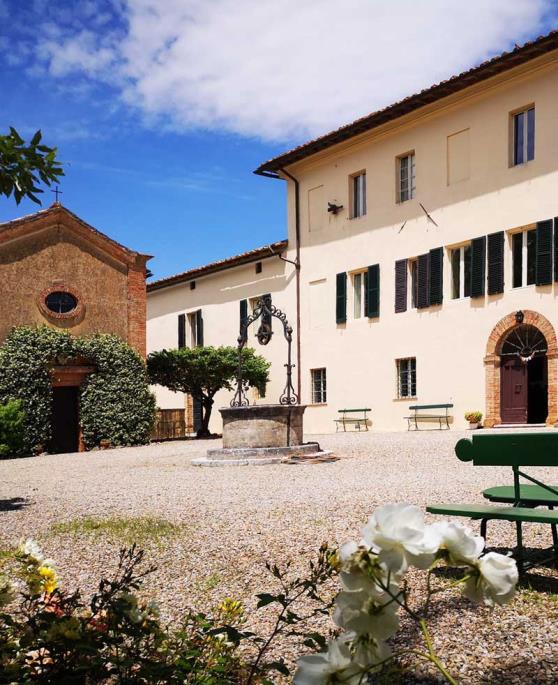 The wine we present here is a Chianti Classico made with 100% Sangiovese which shows the expertise of this family with this grape variety.
This is really a very precise high-quality Sangiovese, bright and juicy. The nose is complex with notes of strawberries and cherries; floral and spicy.
Fresh acidity on the palate along with the supple tannins makes this bottle dangerously quaffable!!
Serve it slightly chilled around 17° C. It can be easily paired with all red meats and Mediterranean cuisine.
The label represents the union of the two family coats of arms : the wedding between Gerolamo Bindi and Calidonia Sergardi.
Bindi Sergardi's philosophy: United we stand, divided we fall!

Source Pictures https://www.bindisergardi.it/

RECIPE
In order to further enjoy these selections, we wanted to share a pairing recipe because we believe wine and food are the best social lubricants to connect us with others.
Cin Cin !
Cacio e Pepe (Spaghetti With Black Pepper and Pecorino Romano)
The Roman pasta dish cacio e pepe is as easy to make as it is delicious. This will pair well with both the Villa Sparina Sparkling and the Bindi Sergardi Ser Gardo Chianti Classico.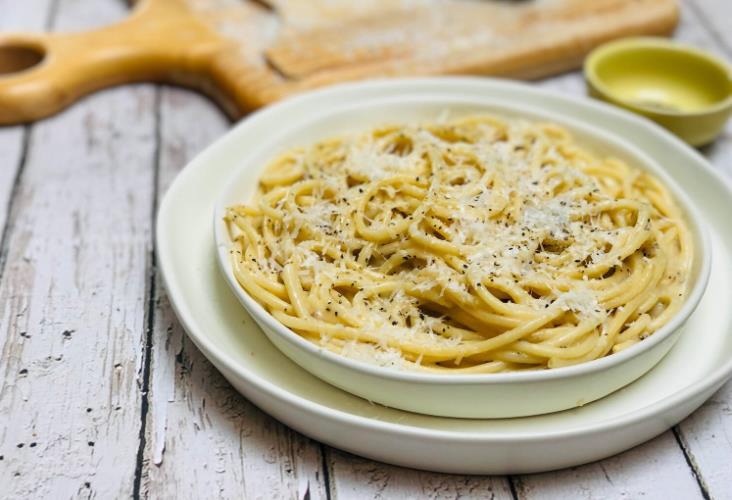 Cook: 25 mins
Active: 10 mins
Total: 25 mins
Serves: 2 to 3 servings
Ingredients
● 4 tablespoons (60ml) extra-virgin olive oil, divided
● 1 teaspoon coarsely ground black pepper, or more to taste
● Kosher salt, to taste
● 1/2 pound (225g) spaghetti
● 2 tablespoons (30g) unsalted butter
2 ounces Pecorino Romano cheese (about 1 cup; 55g), very finely grated on a Microplane or the smallest holes of a box grater, plus more for serving

Directions
For this recipe it is super important to cook the pasta in an actual skillet/pan (not a pot) with just a bit of water to cover so that you get the super starchy water to use in the sauce. Don't drain the used water away.
Heat 3 tablespoons olive oil and about a teaspoon of black pepper in a medium skillet over medium-low heat until ingredients are fragrant and pepper is barely starting to sizzle, about 1 minute. Set aside.
Place spaghetti in a large skillet and cover with water. Season with a small pinch of salt, then bring to a boil over high heat, prodding spaghetti occasionally with a fork or wooden spoon to prevent it from clumping. Cook until spaghetti is al dente (typically about 1 minute less than the package recommends). Transfer 2 to 3 tablespoons of pasta cooking water to the skillet with the olive oil/pepper mixture. Stir in butter. Using tongs, lift spaghetti and transfer it to the oil/butter mixture. Save the remaining pasta cooking water to use in the last step.
Add cheese and remaining tablespoon olive oil to the skillet and stir with a fork until cheese is completely melted. Add a few more tablespoons of pasta water to the skillet to adjust consistency, reheating as necessary until the sauce is creamy and coats each strand of spaghetti. Season to taste with salt and more black pepper. Serve immediately, passing extra grated cheese and black pepper at the table.