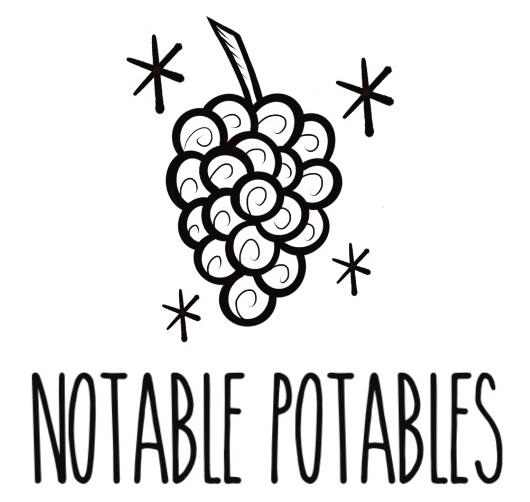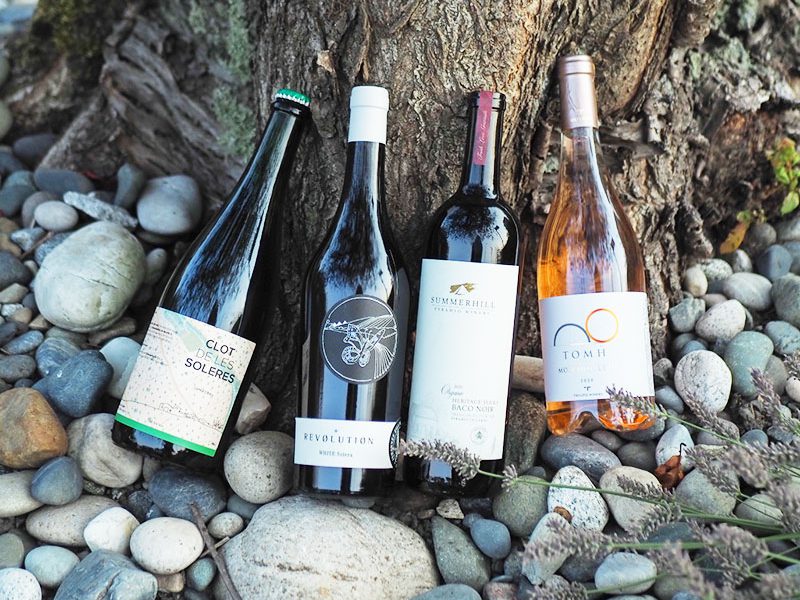 Dear Notable Potable Members,
For this September edition, I am happy to partner with Melanie and Bardia from Delara Restaurant.
Melanie is a sommelier who worked with me at New District for a year, she has a very sharp palate and always the most atypical and funny tasting notes. I learned a lot with her. Coming from Montreal, she travelled all around the world, worked in some fine dining restaurants where she was manager and wine director. She has an insatiable curiosity.
Chef Bardia Ilbeiggi worked in renowned Vancouver restaurants such as L'Abattoir and Farmer's Apprentice prior to opening Delara in August 2021.
Ilbeiggi's life path wasn't originally leading him to running a Persian restaurant. He embodies the classic immigrant success story, leaving Iran in 2003 to attend Carleton University, graduating with an aerospace engineering degree.
In 2011 he left his secure job at IBM to embark on a culinary adventure in France, trained rigorously in traditional French cuisine at École Grégoire-Ferrandi and then refined his technique at Frenchie Restaurant in Paris before returning to Canada in 2012.
Delara – meaning 'She who brings beauty to hearts' – showcases his reinvention of Persian cooking. Ilbeiggi's cooking enhances the beauty of Persian cuisine, which he describes as herbaceous, aromatic, and elegant. Each of his dishes feature core Persian flavours, such as saffron, fragrant rosewater, barberries, pomegranate molasses, and sour unripe grape juice.
Most ingredients are sourced locally, the flat bread is home made and sometimes his little son participates in the baking process.
You really feel comfortable and welcome at Delara which you will discover with us at the tasting!
Melanie's words:
It was such a pleasure to have Cecile ask me to participate in this month's Notable Potables with her! I hope you find something new and exciting in this pack of unusual suspects: a pet-nat from Spain, a blend of wildly differently fermented white grapes from Austria, a Greek Rosé for the last days of summer, and a BC red to welcome you into fall.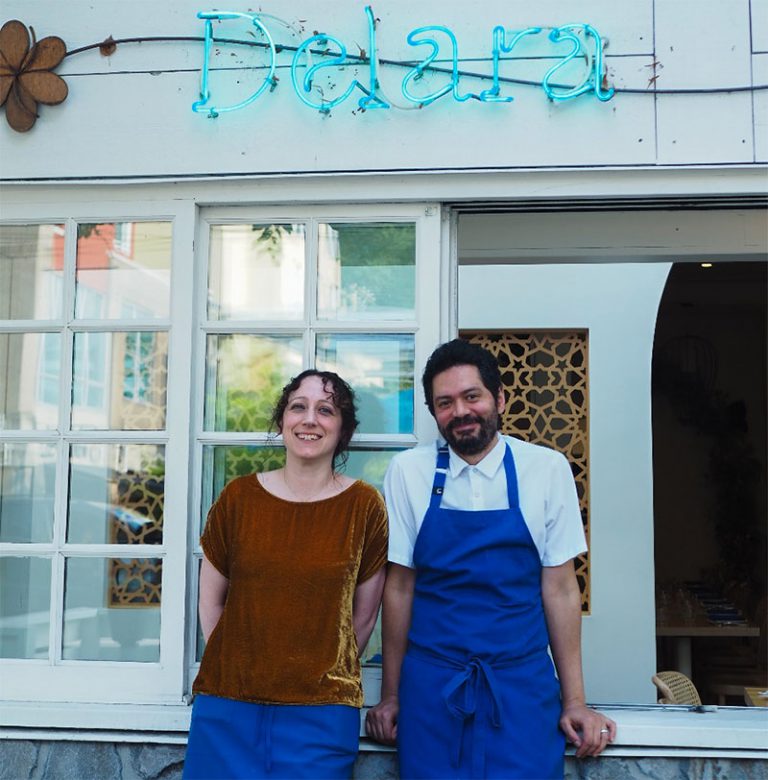 CLOT DE LES SOLERES-MACABEU 2019 PET-NAT
When Fernando Fontan, the agent for this winery, came to drop off a bottle of this lovely wine to the store, I wanted to know more about the story behind it when he said: "Oh well let's call Carles!" and a second later he was calling the winemaker on WhatsApp to talk about the wines and his philosophy.
It was as simple as that! Carles is very easy to talk to, very precise, gentle and humble. He really wants his wines to express their terroir and you can feel it. This is why there are zero additives whatsoever in his products!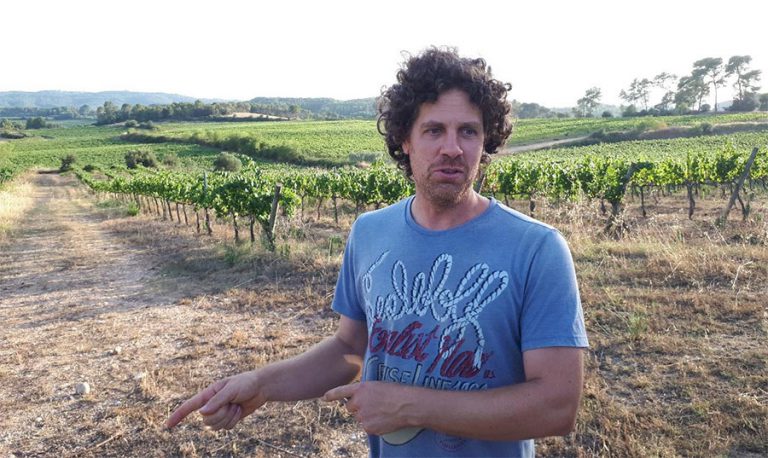 Montse and Carles farm 23ha of vines, which is a big surface to cover with only two people. So they know their vines and the soil well. This vineyard is located in the municipality of Piera in Catalonia, Spain, not too far from Barcelona and between 290m and 325m above sea level. The row between the vines has grass to maintain the water and some life. Indeed, the area receives only 200mm of water per year and the vines are dry farmed. However, the altitude and the South-East exposition prevents damage from very hot weather in summer and from frost during winter.
For comparison Vancouver already received 1325mm so far this year!
They grow Spanish grapes such as Xarel.lo, Macabeo, Malvasia, but also Chardonnay, Garnacha and Cabernet Sauvignon.

The winemaking part is really hands-off with no use of enological products, not even sulfites. The fermentation is spontaneous.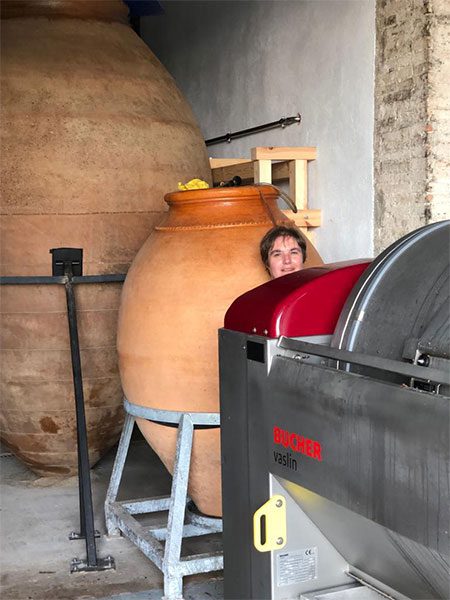 One day an inspector from the health and safety came into the winery for a control and asked Carles to show them where they were stocking the chemicals. Carles answered: "Nowhere!" She said: "That is not possible, you should at least have sulfites or cleaning products!" But they don't.
The wine we are presenting today is a Macabeu with a specific story.
This is the 2019 vintage; the grapes were pressed directly and then the must was placed in a stainless-steel tank where it started to ferment naturally. In February it stopped fermenting, but they knew there still was some residual sugar. They waited for the wine to stabilize after working on the lees and bottled it with a capsule because as soon as the temperatures increased again in summer, the fermentation started again! This is why this vintage is slightly fizzy!
So here it is really a matter of adapting the winemaking to what the wine needs and not the other way around. Which makes every vintage unique and the real expression of it.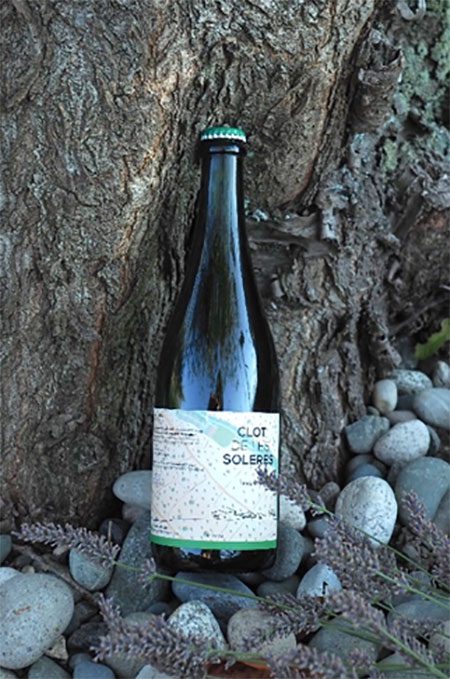 Melanie's tasting notes:
Lemon shimmer, stems and sap, petrichor.
I say lemon shimmer because there is a sparkling quality to it, and it reminded me of lemon fizz a little.
Then a floral and green note comes through, like your hands after they held a bouquet by the stems, where the flower note sits behind a slightly bitter and sappy smell. Petrichor refers to the smell of the air after rain, like an earthy and natural smell, so unique, so recognizable! This is not a party wine, it's a love letter to nature and a wonderful example of letting the wine express itself.
WEINVERTEL - JOHANNES ZILLINGER REVOLUTION WHITE SOLERA
From Spain to Austria but with the same philosophy here.
Johannes Zillinger is the winemaker who farms his vines organically and biodynamically. According to him there is no compromise: it is the only way to produce exciting wines.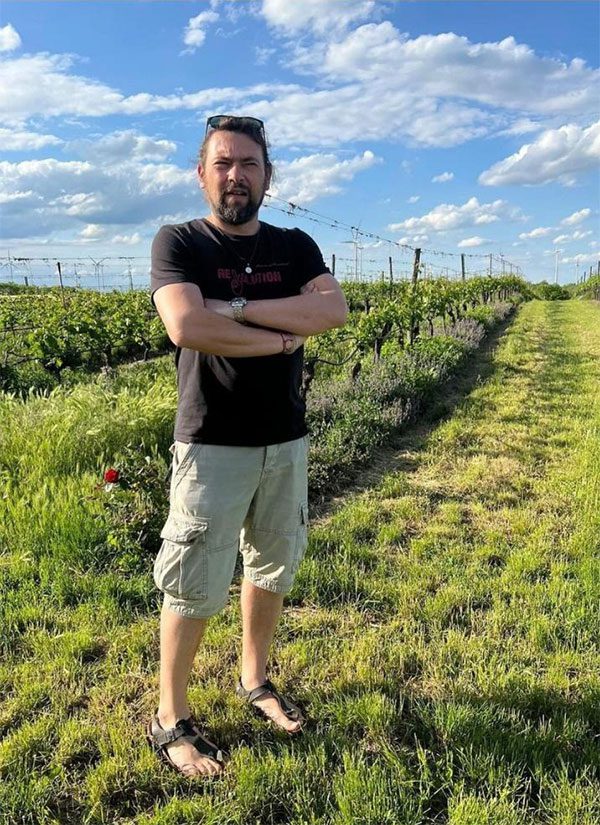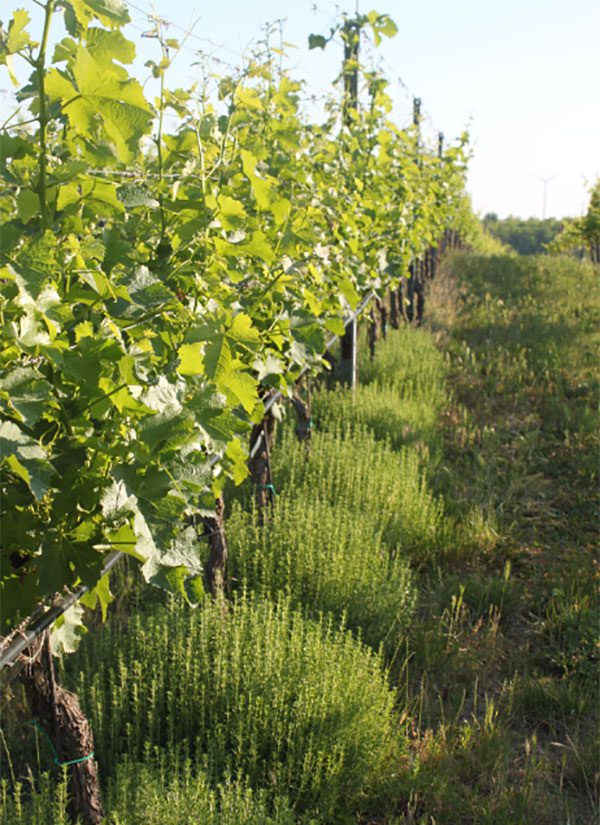 His father was considered an early pioneer in Austria when he transitioned the vineyards to organics in the early 1980s. When Johannes took over in 2013 he began practicing biodynamics beginning a new chapter for the 350-year-old family winery. Solera systems, intracellular fermentation, Georgian Qvevri and skin contact whites are methods Johannes uses exhaustively. He is obsessed with the notion of organic living as a whole. He grows his own herbs for tea tinctures for treatments in his vineyards along with the other bio-dynamic preps.
Johannes believes in letting nature go its own way. To help this process he aims to interfere in both vineyard and cellar as little as possible.
This wine is a blend of Chardonnay, Riesling and Scheurebe which is a very aromatic grape found mostly in Germany and Austria.
The Chardonnay is added whole bunch pressed into 500L Georgian Qvevri (clay amphorae). The qvevri is sealed and left underground for 6 months after which the wine is removed, and very loosely racked off the solids. The result is then blended with two different soleras. The first solera contains 6 vintages of Riesling (2013-2018) the other has 3 vintages of Scheurebe (2016- 2018). Both soleras are kept in stainless steel to preserve freshness. After this, the resulting wine is never filtered, never sulfured, just bottled as is.
The Solera system consists of a pyramidal barrel filling. When you put the wine in a barrel and fill it, a part will be absorbed by the cask and a part will evaporate (it is called the "angel's share"). Then you top up the older barrels with the younger wine from the top.
This process is usually oxidative because as the wine lowers in the barrel there is more contact with oxygen. It is the process used for Sherry where the barrels are left 5/6ths full.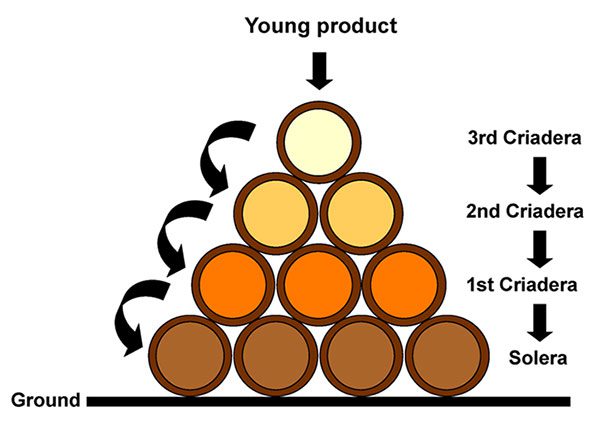 But here the wine doesn't show any oxidation notes at all because the barrels must be topped all the time so the wine kept its freshness.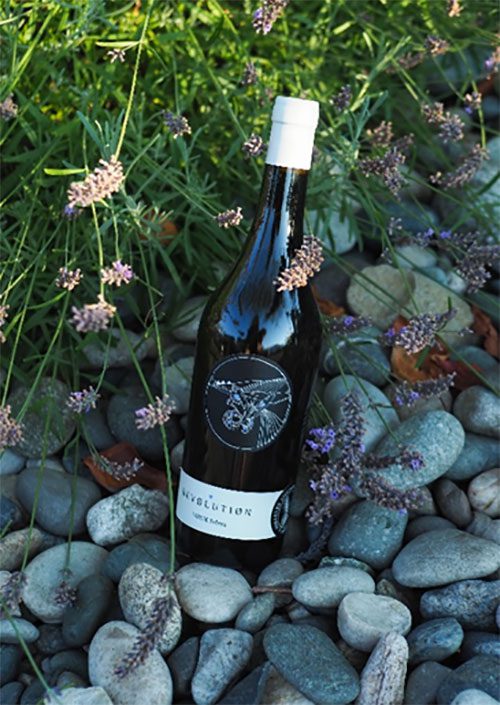 Melanie's tasting notes
A butterfly fluttering, lemon apricot panettone
This wine shows an incredible delicateness, and that's the butterfly fluttering description.
It also refers to the back and forth between the fruit and floral character of this wine. A strong aroma of elderflower starts first, but then after a sip, it changes to citrus, to candied lemons, apricots, then bread, nothing sweet though. The way a panettone is not sweet but not dry either. Just very delicious.
Troupis winery is situated in the heart of Mantinia plateau in the Fleri region, the core of the viticultural zone itself at an altitude about 700m above sea level.
The family started the winery in 2010 with 7 hectares of land they just acquired but they have been in the wine industry since the 1970s.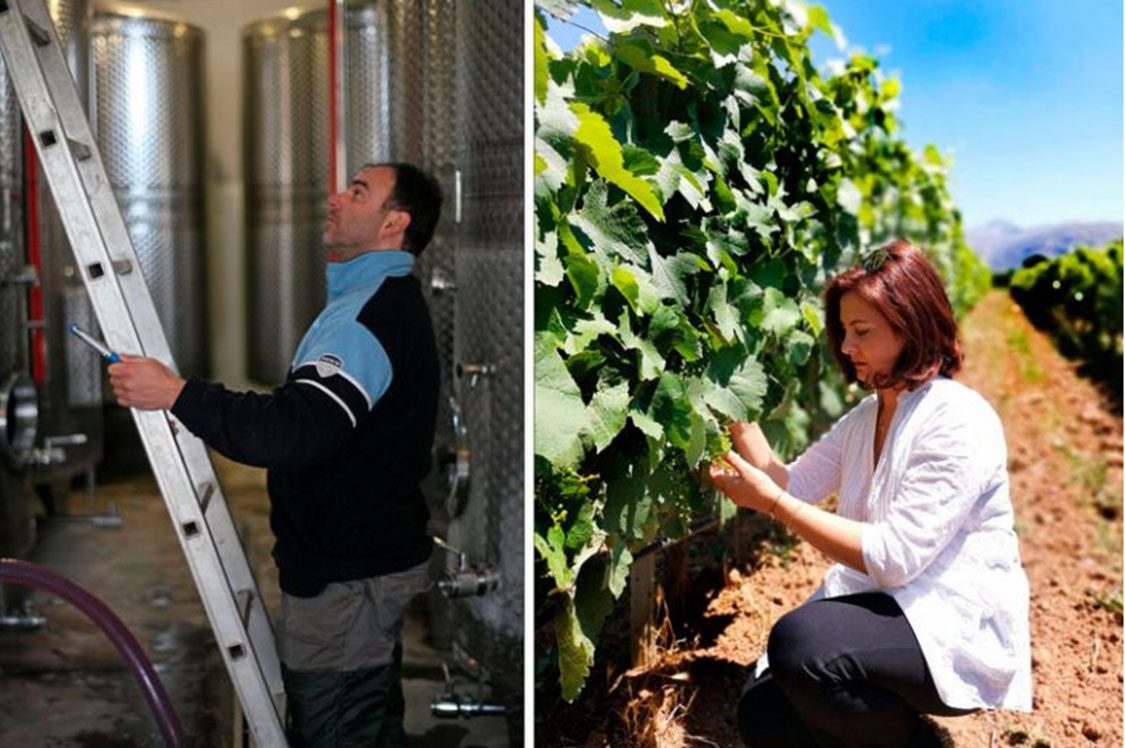 The vineyard got bigger yearly and the family invested in a facility with innovative winemaking techniques and experimental microvinifications to allow them to experiment with local grape varieties such as Kolliniatiko. This modern equipment is however compatible with low intervention practices because they can follow the process with precision.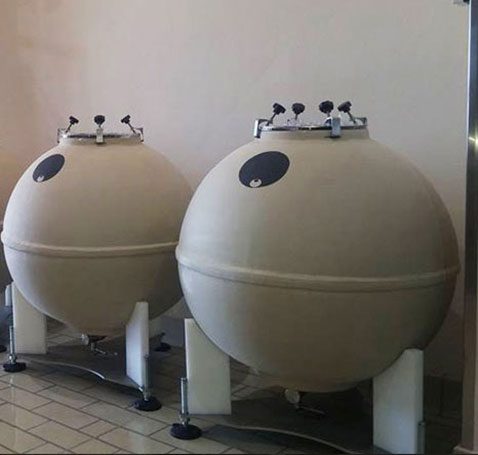 Their main focus is the Moschofilero which is an aromatic white grape with a pink skin.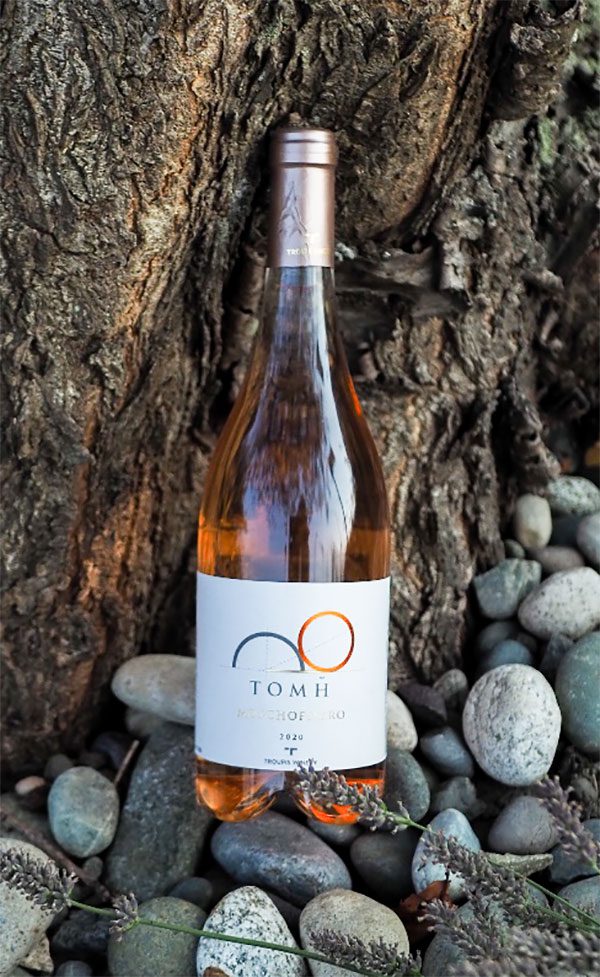 Melanie's tasting notes 
Walking by the flower beds to the citrus grove, salt on your lips
It's unusual to find Moschofilero in rose style, so it's a treat! Such a refreshing wine! While the flowers are present at first (rose, jasmine, gardenia), the citrus notes take more importance later, and that salty note keeps you wanting one more sip. 
SUMMERHILL BACO NOIR 2020
Summerhill is one of the oldest wineries in BC which began with Stephen Cipes in the mid 80's after he left New-York to live in the Okanagan.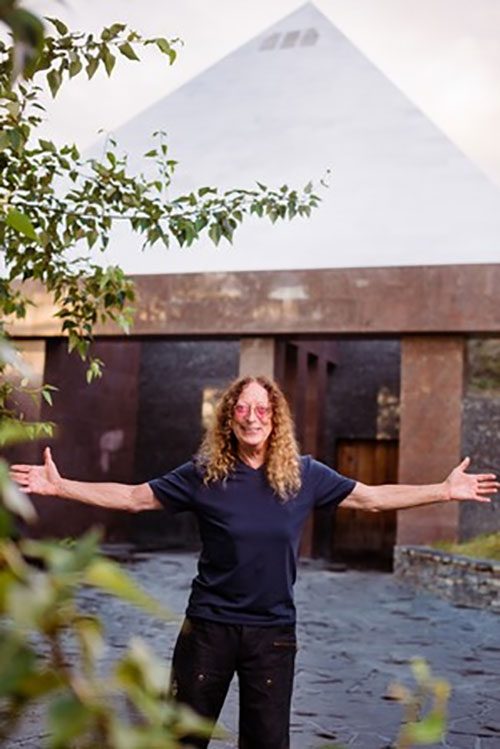 When he visited the land, he believed that it was the perfect place to grow grapes to produce sparkling wines. Cipes brought grape clones from France and "personally planted them on my hands and knees."               
From the beginning he decided to not use pesticides or herbicides and practice organically for the health and safety of his family. Also to keep the lake clean and so that the grapes wouldn't taste of chemicals.
Today the winery is still family owned, Stephen Cipes is still the owner of the winery and two of his sons are now involved in the company.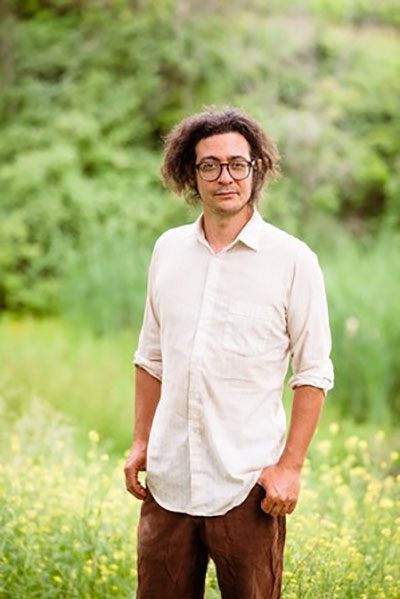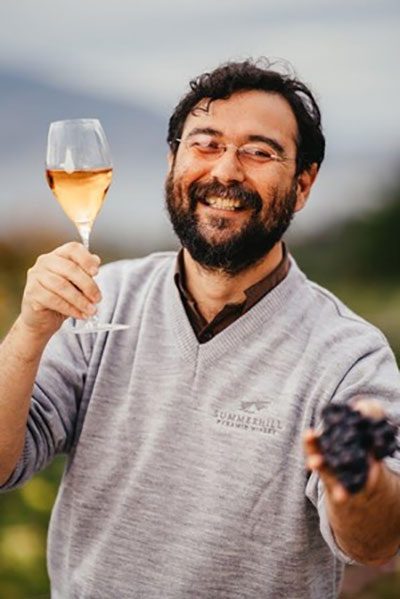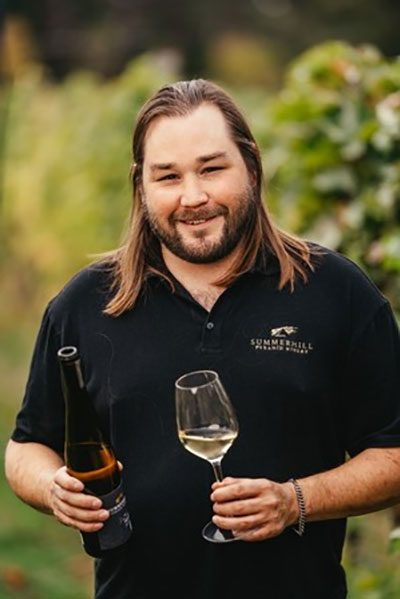 Gabe Cipes is the Director of Biodynamics and Permaculture and led the Winery to be Demeter certified biodynamic.
Erza is the Managing director of the estate. He grew up in the wine industry and is proud to carry the family legacy.
Michael Alexander has been the winemaker since 2018 using in the winery the organic and biodynamic principles.
I don't know if you have been there, but the aging cellar has a very distinct architecture…it is a pyramid!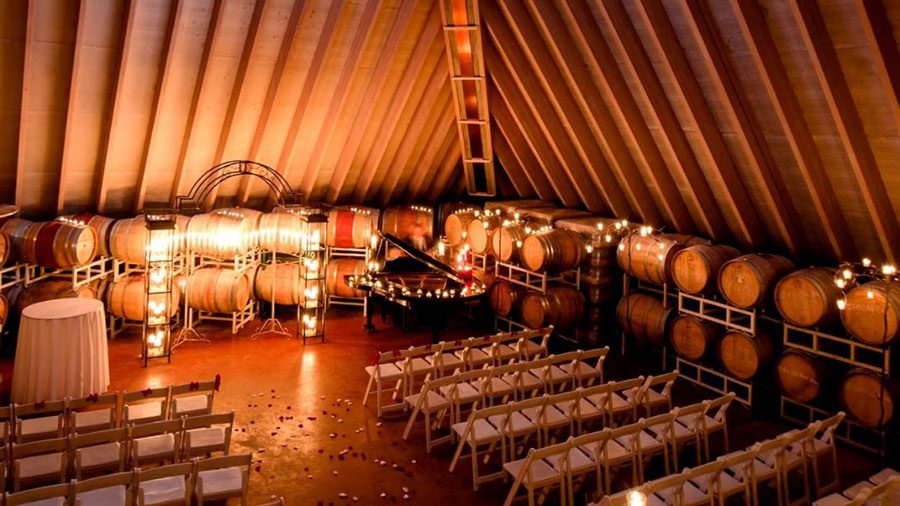 As in ancient Egypt this pyramid is built following absolute sacred geometry and is aligned to the true North. They didn't use any ferrous metal in the structure so that it does not reorient to magnetic north. 
The idea behind this pyramid, and they now have 20 years of experience to prove it, is to use this alignment and this timeless shape to age their wines so that they develop smoother structure and better aroma. It all has to do with energies so lots of spirituality there which goes well with the biodynamic principles. 
Their flagship is the sparkling wines that they have produced since the beginning. Now they grow a lot of different grapes from well known (Chardonnay, Riesling, Pinot-gris, Merlot, Cabernet-Franc…) to more unusual ones such as the wine we are presenting in this pack.
The grape used in this wine is a Baco Noir from 30-year-old vines. Baco Noir is what we call a hybrid (which means a cross between two types of vines, in this case a cross of Vitis vinifera var. Folle blanche, a French wine grape, and an unknown variety of Vitis riparia indigenous to North America).
This Baco Noir is fermented in a 10 hL oak foudre with wild yeasts and then is transferred to age in neutral barrels for 18 months before bottling.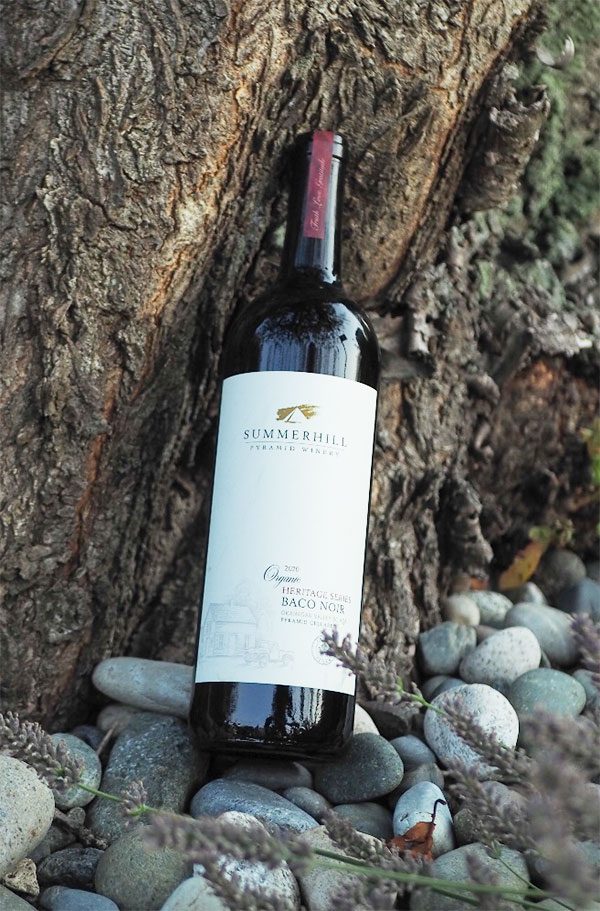 Melanie's tasting notes 
A night hike to the fire pit, fresh picked blackberries
There's so few Baco Noir out there, I wasn't sure what to expect when I first tried this wine. It felt like walking in the dark forest, heading to the fire your friends have gathered around, eating blackberries. It's a dark red, but the acidity is there, cool like the night, but with a warm, caramel, black currant center. Another unique experience!
Chef Bardia's recipe: Roasted Cauliflower, Yogurt and Hazelnut
Cut cauliflower into pieces (florettes). Dress them in oil (we use grapeseed oil), salt and crushed caraway seeds. Roast them in a baking pan, at 375C until golden brown (make sure the pan is not overloaded, so the cauliflower gets fully roasted. 
Dress the cauliflower with some lemon juice and olive oil. Place them on a bed of spicy yogurt and top with hazelnut and sumac condiment and fresh mint.