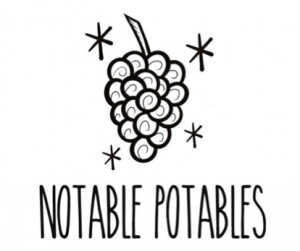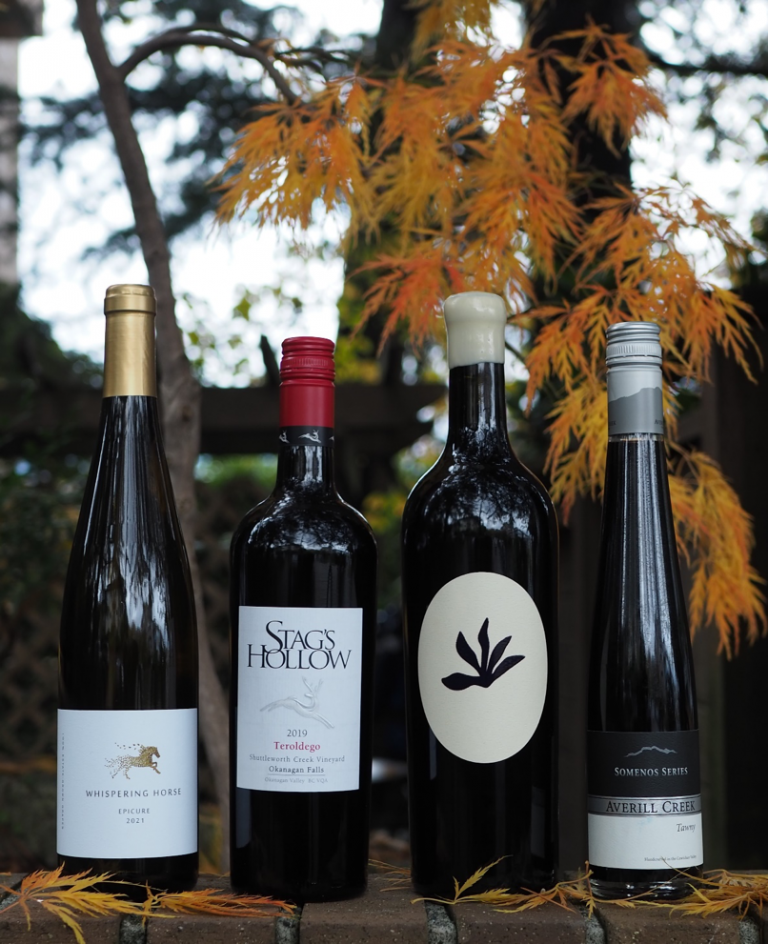 Dear Notable Potables Members,
After exploring Italy and some unusual wines for unusual food, I wanted to go much closer to home and spotlight some local hidden gems.
BC's viticultural practices and winemaking are constantly improving, the vines are getting older, and the rise in quality, particularly over the last ten years, is evident. Wineries are also experimenting with new grape varieties (along with classic varietals) to ascertain what best suits their terroir.
So, for this edition I wanted to offer examples of different expressions of the beautiful terroir of British Columbia and its grapes with a little twist…
All the wines for this edition are produced in very small quantities and therefore that makes them rare.
I wanted to be surprised and surprise you, so I hope the job is done here!
As you know, I value community and the social gathering that we have deeply missed for the last two years, so am happy to organize a visit at Garden of Granite urban winery for all the members all together. Date to be determined.
We are also offering a free tasting at Whispering Horse winery in Chilliwack!

WHISPERING HORSE - EPICURE 2021
Located close to Vancouver and reflecting the Fraser Valley's cooler climate, Melissa and Laurent specialize in traditional method sparkling wines as well as crisp, aromatic whites and rosés. The entire process, from vineyard to vinification to bottling, is run solely by their family, ensuring each limited production of wine maintains a hand-crafted approach.
Their mission is to offer exquisite, small-lot, terroir-focused wines; wines that are focused on elegance and finesse, made with minimal intervention to allow the true expression of their grapes and the beautiful place in which they grow to shine.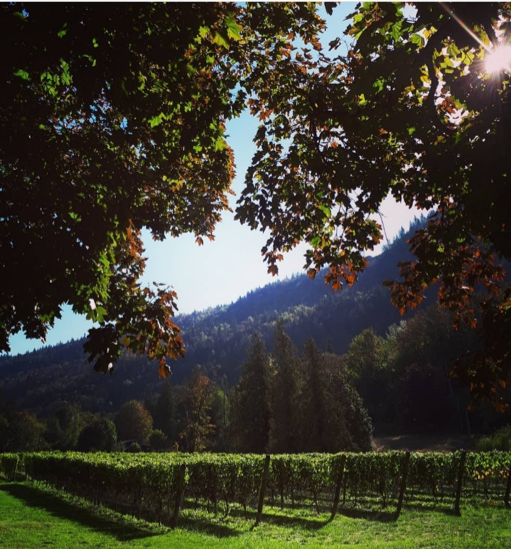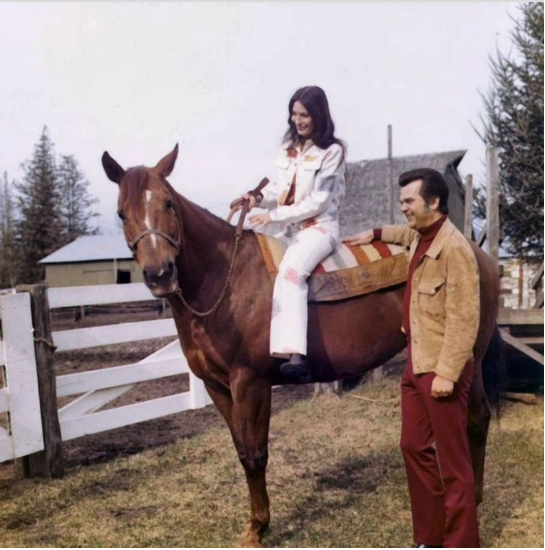 The Whispering Horse story is full of art, love of nature and horses.
It all began in the 1960s as J-Bar ranch, where John Giesbrecht (Barry's father and Melissa's grandfather) bred, raised and trained hundreds of horses for over 50 years. But the property turned into a vineyard years later in 2010 when Laurent Fadanni, joined the family. It was a propitious moment as the horse activity at the Ranch was slowing down. Melissa (John's granddaughter) and her husband Laurent gave new breath to the property by planting the vineyard.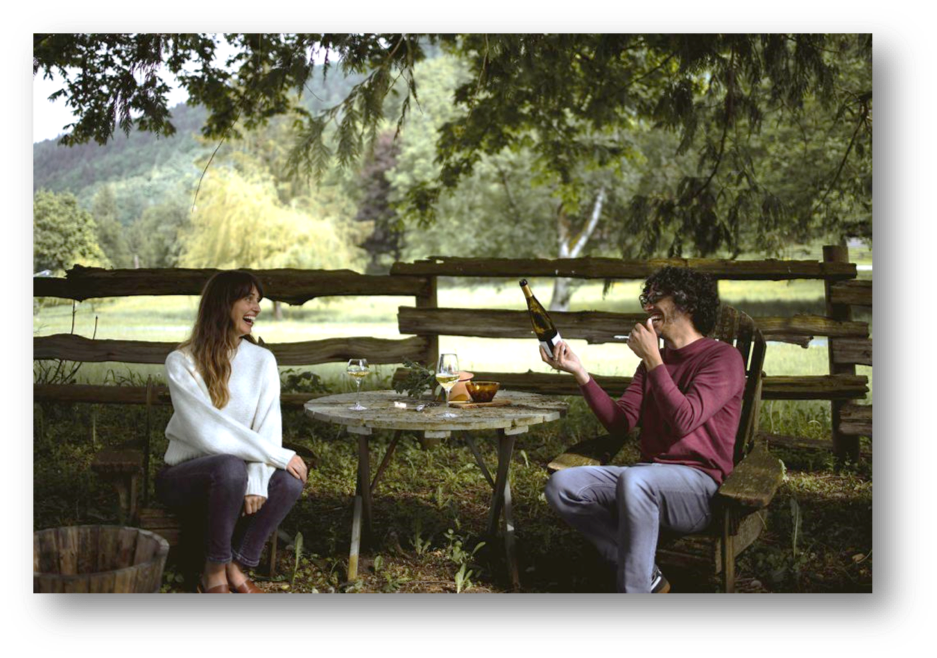 The main grape variety they plant is Epicure.
Epicure is a hybrid grape variety which is a cross between Cabernet Sauvignon and Resistenzpartner (also named Cabernet Blanc which is also a hybrid) developed by Valentin Blattner, a Swiss grape geneticist/wine maker in the Jura Mountains. It's grown mostly on Vancouver Island, under the renaming of 'Sauvignette' by some of the local wineries. They chose to keep the name Epicure, which happens to also be the name of the ancient Greek philosopher famous for hedonism and pleasure.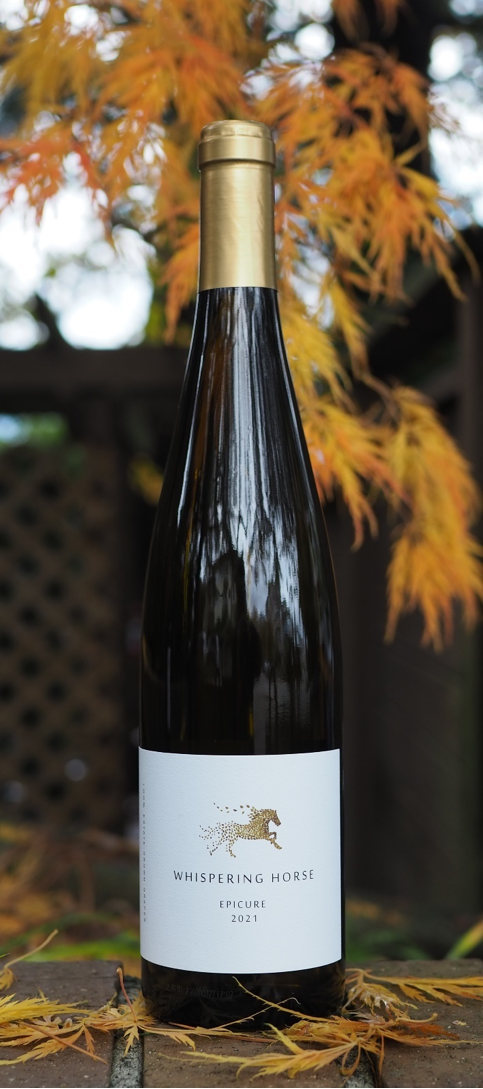 So, why did they choose to grow this largely unknown grape variety? It certainly wasn't the most 'marketable' approach. It comes down to their philosophy of planting grape varieties that they know will naturally grow well in their terroir, which allows them to farm sustainably without depending on chemical sprays. That is part of the advantages of hybrids which are becoming more and more studied and developed in the wine world.
Being disease-resistant and early-ripening, Epicure was definitely the right fit for this 'fringe' wine-growing region. By consistently producing beautifully clean and ripe grapes, they are able to maintain a minimal intervention approach in the winery.
This particular Epicure 2021 , is bright and mineral – a tribute to the terroir of the Fraser Valley.
Aromas of stone fruits, green pears, apple, citrus, with subtle notes of gooseberry and almonds. Crisp and dry on the palate, with notes of citrus, pear, stone fruits, gooseberry and a lengthy mineral finish.
Suggested pairings: All kinds of fresh seafood and shellfish, most particularly oysters; sushi/sashimi, fish tartare or ceviche; light seafood pasta dishes or risottos; salads, particularly ones containing apples or pears, and chevre (goat cheese).

GARDEN OF GRANITE - CABERNET FRANC 2020
Garden of Granite is a garage winery in North Vancouver run by a small collective.
They are located on the 2nd floor of an old industrial building, right above their sister project, La Cerveceria Astilleros, a new Craft Brewery celebrating the vibrant culture of Mexico.
Both projects are spearheaded by Andrew Doyle and the team at Lone Tree Cellars (not the Cider company!), a boutique family-owned wine and spirits agency founded in 2006. The team, a collective of wannabe winemakers, negociants and travelling salesmen, started making wine in their garage in 2020 right at the beginning of COVID.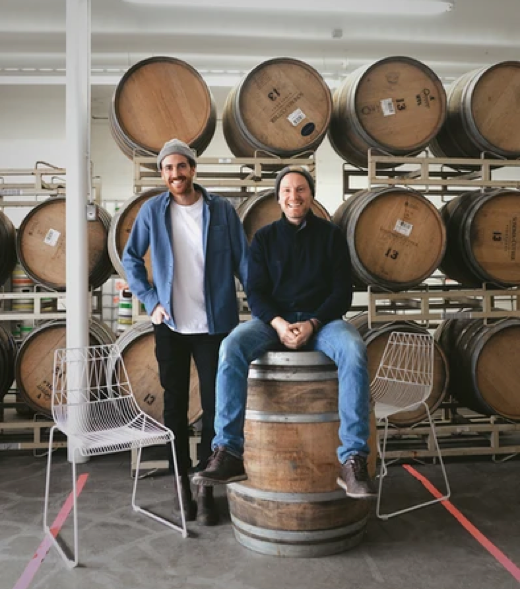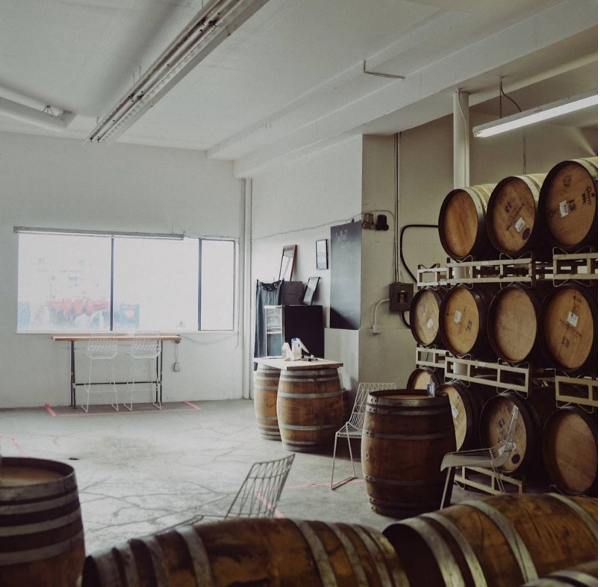 Why is it a garage winery as we say in France? Because they don't grow the grapes but rather purchase them ; mostly from the Okanagan but also from other places.
The original idea was to produce small, crafted lots in kegs for restaurants but when COVID hit they had to totally rethink their plan and decided to bottle the wines under their own label.
Turns out that for originally untrained winemakers the wines tasted really good!
For this Cabernet-Franc the grapes are sourced from their partners in the southern Okanagan, the Three Boys Vineyard. The vineyard is managed with organic practices but is not certified just yet. It was planted in 1992, making the vines 30 years old this year!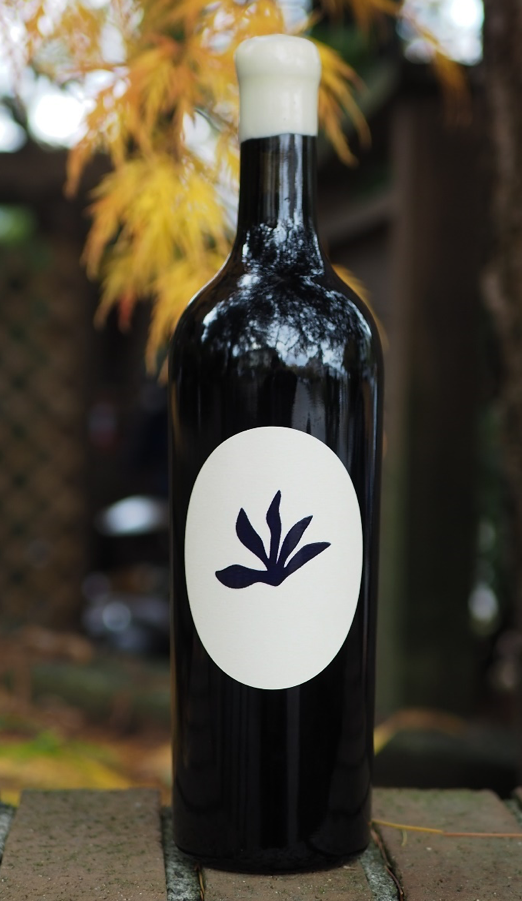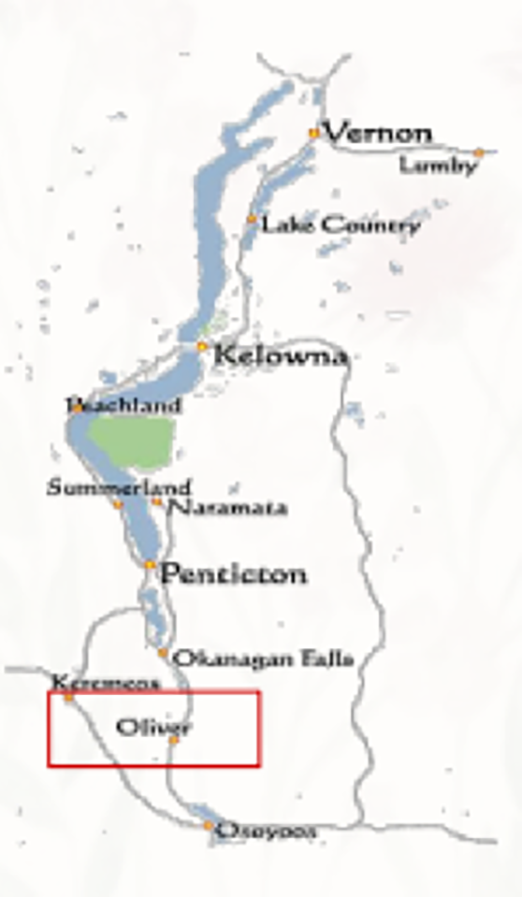 The wine is aged for 24 months in barrels. To me it is the perfect winter wine, the one that you sip by the fireplace with a plaid blanket watching
Christmas movies (mine being the Lord of the Rings trilogy – what's yours?).
The nose is packed with red and black berries, some baking spices and floral notes. The palate features some slightly grippy tannins but is juicy and there is something very warm and cozy about it.
You can certainly age it for a few years but it won't let you down if you open it now. Decant for thirty minutes to allow it to open.
I would serve it with a pot-au-feu, an ultimate rustic comfort dish.
STAG'S HOLLOW - TEROLDEGO 2019
Tero-what? It took me a few times before being able to pronounce that properly!
Teh-ROHL-deh-goh.
Stag's Hollow is located in Okanagan Falls and was founded by Larry Gerelus and Linda Pruegger in 1992 with 10 acres of vineyard planted to Vidal and Chasselas ; the vineyard is now about 28acres.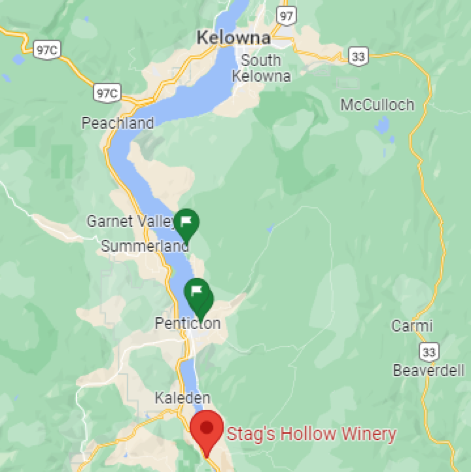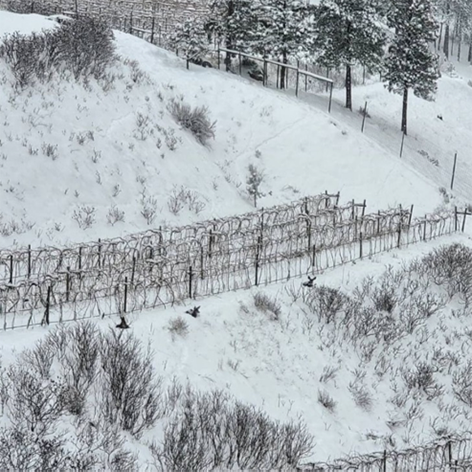 They grow a variety of grapes from the classic varietals Pinot Noir and Syrah to Alberino, Tempranillo, Dolcetto and Teroldego.
They farm the vineyards and run the winery sustainably with practices including the use of geothermal energy, responsible water use for vine management and avoidance of the use of herbicides.
Before we dig into Teroldego's qualities I would like to introduce Keira LeFranc, the winemaker:
She has been the winemaker there since 2018 and has an incredible wine journey. She grew up in the Okanagan and worked some summers in wineries there. After completing an introductory Sommelier course, she moved to Brisbane, Australia. She worked as a Sommelier while completing her certification there. Then, after a brief hiatus at Stag's Hollow for 2015 harvest, Keira spent an immersive year of study at the University of Auckland's Waiheke Island campus in New Zealand. Following graduation and another harvest just outside of Auckland, missing home, she reached out again to Stag's Hollow's winemaker at the time and asked about harvest positions available. He hired her (yet again) in June of 2017 and she took over as winemaker in July of 2018.
Her vision for herself and Stag's Hollow are the same: to continue to build on the brand's well established reputation and solidify their position as one of the leading wineries in the Okanagan known for creating elegant, top-quality wines that speak for themselves.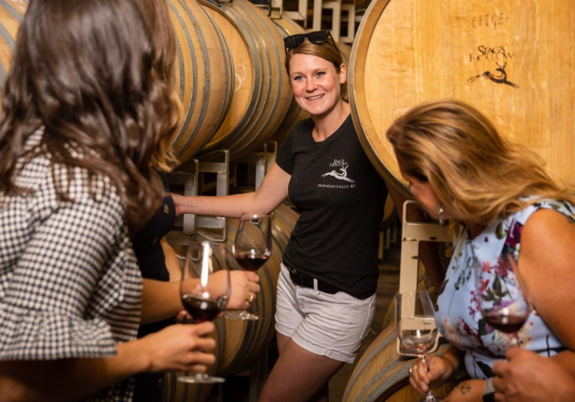 The Teroldego vines are planted in the Shuttleworth Creek Vineyard, very well suited to the site's micro climate.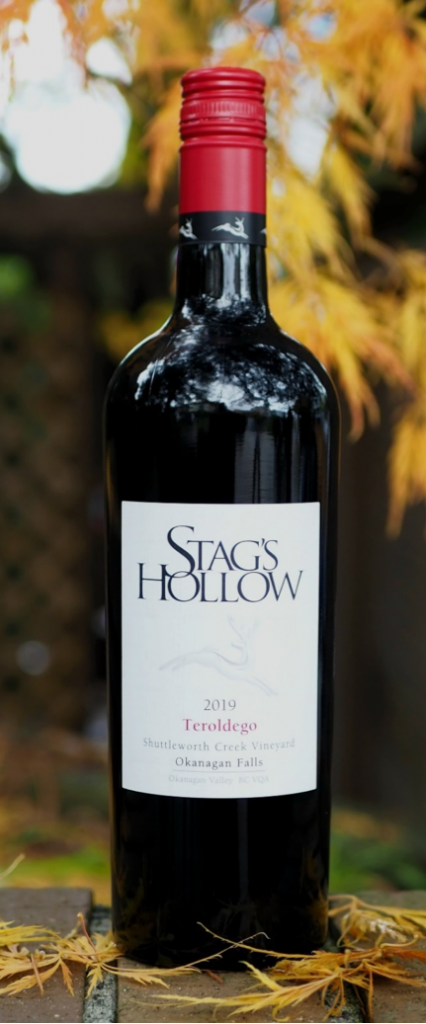 It is a grape from northern Italy mostly planted in Sudtirol and Trentino-Alto Adige. Elisabetta Foradori (also known as the Queen of the Dolomites) makes an incredible version of it.
Stag's Hollow version is true to the grape variety and is is beautifully crafted.
Full-bodied, it shows crushed strawberries, black cherries, and black pepper. The palate is alive with nice acidity, savory spice, cherries, black plum, and floral notes. You can easily age it for 5 to 10 years. Something wild is not tamed yet but displays its potential.
Have it with lamb or anything tomato-based – it would also be perfect with osso buco.

We are going a little bit off the beaten track here but as it is Christmas season and we are looking for Gems; here is one.
This wine is port-style but made of…Blackberries!
Averill Creek Vineyard is in the heart of the Cowichan Valley wine region on Vancouver Island.
It has a cool climate where they farm a 30-acre vineyard which rests on the sun-drenched south slope of Mt. Prevost in the Cowichan Valley.
Their philosophy is to showcase the distinctive terroir by producing premium-quality, single vineyard wines, hand-crafted in small lots.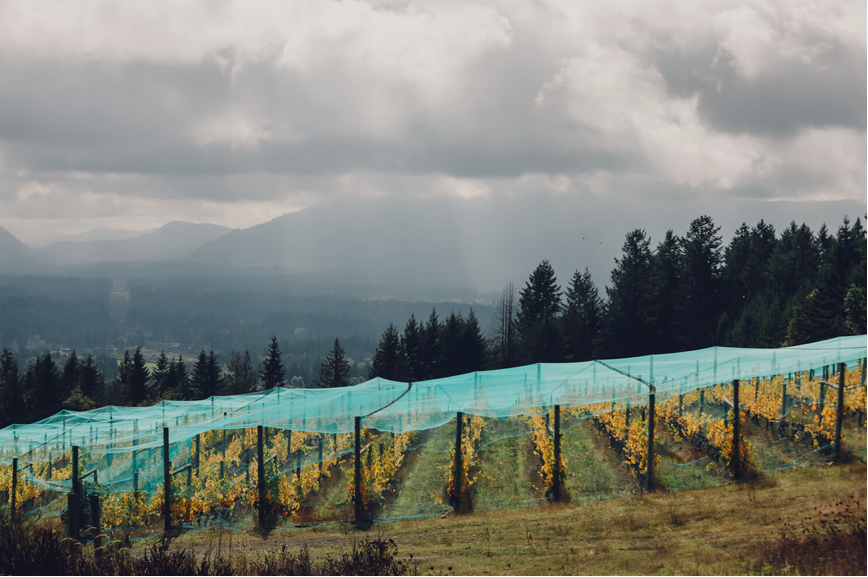 The Tawny I present you here is a fortified blackberry wine. They had a few acres covered in bramble bushes which has been planted with vines since then. Cowichan Tribes would harvest them, and they would repurchase fruit from their coop for the base. They were a blend of Himalayan and Vancouver Island variety.
Initially it was a simple blackberry dessert wine called Cowichan Black. One year they ran out of bottles for the base wine, and they put it in barrel temporarily. But tasting the wine after some time, they loved the effect of the barrel age. So they decided to turn it into a solera-style program, adding base to the barrels each year.
This Tawny has been aged for up to 6 years in barrel hence the development and complexity.
These bottles are the last on the market because they no longer produce this fortified Blackberry wine which makes it rare and unique!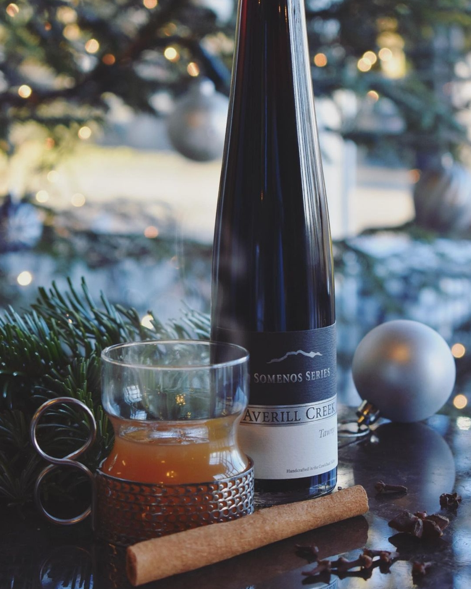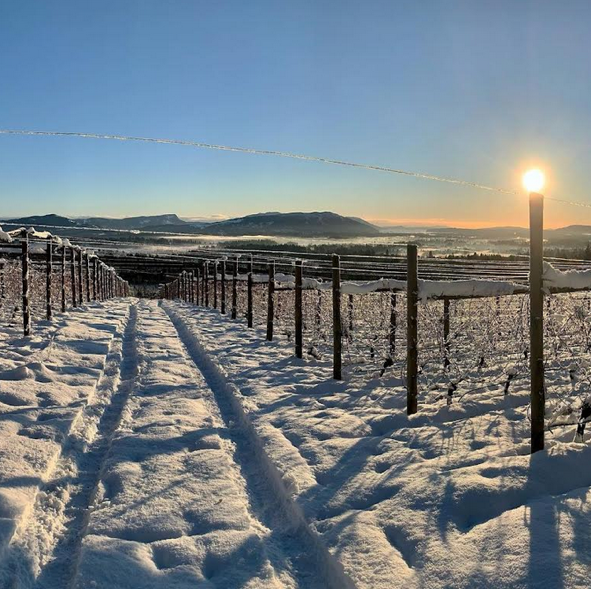 While this is a dessert-port style it does not lack freshness. The high acidity balances the high alcohol, and the sweetness is not over the top. I was really surprised when I was told it was made with Blackberries as I wasn't expecting that level of complexity for a non-grape-based wine.
Aromas of toffee, dark berries, orange peel, marzipan, cinnamon, and herbs. The palate is lifted by the acidity but is rich with raisin, nuts, and spices like clove and nutmeg.
Try it with a tarte tatin, cherry clafoutis or a chocolate moelleux cake with a caramel sauce.
You can also make a delicious cider spiked with warm spices and this Tawny. Perfect for Christmas season!!