THE BEST VANCOUVER WINE CLUB
Looking for a wine club in Vancouver, BC? With New District's Wine Club you get six different bottles of great wines every single month. We are the best Vancouver Wine Club, and we also deliver anywhere in British Columbia.
Are you always looking for new and exciting wine but don't have the time to research as much as you'd like? The world of wine is massive and can be intimidating, but it doesn't need to be. Let us do the work and you can focus on enjoying the wine.
Six Exciting Wines. Every Single Month.
New District's Wine Club provides you with a combination of fine wine selected from around the world. Every month you will receive six unique and exciting wines that have been handpicked by global wine expert DJ Kearney.
DJ is one of Canada's foremost authorities on wine. She has educated many of Canada's top wine experts, judged some of the world's most illustrious competitions, and been featured in some of the most prestigious wine publications. By becoming a member of the Wine Club at New District you will have access to her expertise and insider knowledge every month.
New Wine All The Time
New District's Wine Club lets you travel the world through your glass. From the classically styled wines of great estates, to natural wine with minuscule production, DJ is always on the hunt for the next new thing. We never repeat wines in our Wine Club, but if you fall in love with any of our selections you can find them on the shelf in our store after each month's launch.
You can also shop for them online on our website. We offer delivery or contactless pickup in store.
You can also shop for them online on our website. We offer delivery or contactless pickup in store.
Classic Selection (a mix of red/white/rose wine)

Red Wine Only

White Wine Only
Delivery anywhere in BC, or pick up at the store and receive a 10% discount!
Bespoke tasting cards detailing the history of the wine, their flavour profile and pairing suggestions.
A complimentary tasting and seminar led by DJ herself at New District (these have been held online via Zoom during the Pandemic).
Wine Club Subscription Is Easy
Managing your subscription is smooth and painless. You can subscribe indefinitely or limit your subscription to a month or two. The choice is yours. If you feel you have too much wine at home you can put your subscription on hold until you are ready to start up again.
There are absolutely no fees of any kind for cancelling or putting your account on hold, or switching styles of wine.
You can also give someone you care about the perfect gift, by purchasing a subscription for them! Birthdays and holidays are a breeze with a gift of our monthly Wine Club.
To sign up for The Wine Club, please email Andrew at andrew@newdistrict.ca.
The Wine Club by New District
As a member of The Wine Club, you'll receive:
Monthly deliveries of wine, hand-picked by DJ Kearney
Concierge-style customer service
Invitations to exclusive tastings and events
$165.99 plus tax and deposit per month
Six bottles per month
Six distinctive selections
Perfect for exploration and entertaining
For the wine appreciator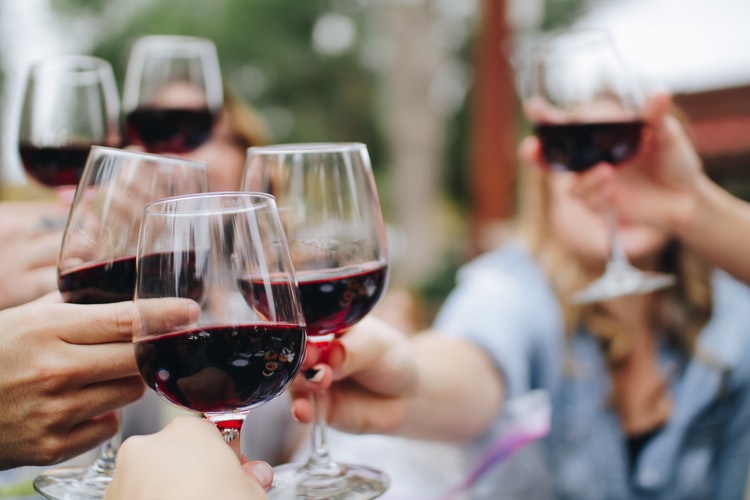 Expert selection
DJ's experience as a wine critic, judge and educator guarantees that you'll receive authentic, delicious wines.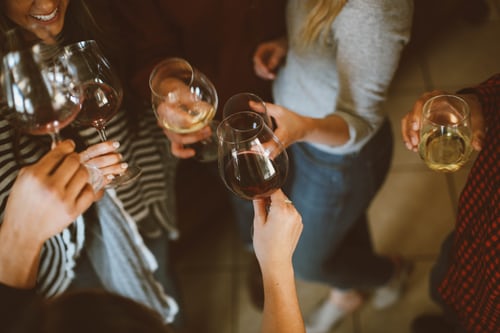 Insider discovery
You'll gain access to diverse and exclusive wines that only pros like DJ can discover.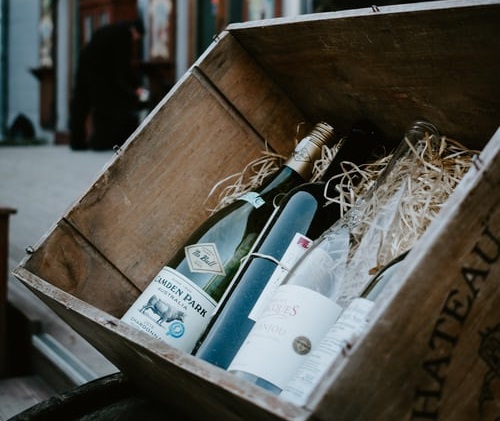 Doorstep delivery
Let us do the heavy lifting. We'll deliver when and where you want.